Top UK competitions
Do you love competitions? Find free UK competitions to enter online. Win prizes, holidays & cash daily. Join the UK's biggest comping community & enter your first competition today!
Tom Church
Co-Founder &
Chief Bargain Hunter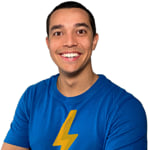 Today's Competitions
19th Feb
4 comments
24th Sep 2021
3 comments

Tinder for Deals
Rate deals, earn Amazon vouchers!
Play Now