11 Cheap Scented Candles Perfect for Autumn - From Just £5.62
Available from TK Maxx
Now that the autumn season is finally here, it means you can look forward to plenty of cosy evenings in watching your favourite films or curled up in a fluffy blanket with a good book. Even better if you're lucky enough to have a fireplace! Of course any relaxing night in isn't complete without a stunning scented candle burning in the background.
I've compiled a range of different candles that are specifically suited for autumn, though of course you can burn them anytime you want. Since pumpkin spice is the obvious autumn choice, I've tried to branch out so that you have multiple different scents to choose from. You might also spot a candle suitable for Halloween since it's slowly creeping up, plus I've also included the delivery prices for every candle.
PECKSNIFFS English Oakwood & Vanilla Scented Candle 515g - Was £40 now £12.99 (£3.99 delivery or £1.99 C&C) at TK Maxx
This English Oakwood & Vanilla scented candle is the perfect addition to any home. It's made with natural soy wax and has three wicks, so it burns evenly and provides up to 60 hours of burn time. The clear glass casing makes it easy to see when you need to refill your candle, while the sealed tin lid keeps your home smelling fresh between uses. You can even reuse the container once you've finished burning!
With its warm woody scent, this candle will make your house feel cozy and inviting all year long. Whether you want a relaxing evening at home or an elegant dinner party with friends, this vanilla-scented candle will help create the ambiance that best suits your mood.
Punky Patchouli - Was £15 now £11.25 with code WELCOMEBACK (£3 delivery) at The Wicking Hour
If you're a fan of patchouli, this is definitely the candle for you! This candle is made with organic soy wax and essential oils to give off the perfect scent every time. Plus, the candles are all carefully made with organic ingredients and high quality, pure essential oils in our products. Not only do they smell great but they also help promote feelings of happiness and relaxation through aromatherapy! So go ahead, try the Punky Patchouli candle to make your home smell like a temple from a distant land.
Yankee Candle Cinnamon Stick Large Jar Candle - Was £24.99 now £18.74 (£3.95 delivery) at Candles Direct
There is nothing quite like a warm, spicy scent to make your home feel inviting and to make you feel ready for autumn! This Yankee Cinnamon Stick Candle will fill your home with the cozy fragrance of freshly baked apple pie and cinnamon sticks. You'll be able to enjoy this delicious scent for hours on end!
The best part about these candles is that they are made from 100% natural soy wax so they burn cleanly and evenly every time. They also come in a reusable jar with a lid so you can reuse it as storage or even as an air freshener once the candle has burned out!
Pumpkin Spice soy wax candle - Was £11.25 now £8.44 (£3.50 delivery) at Etsy
This Pumpkin Spice Soy Wax Candle is the perfect autumn scent. It's handmade in Yorkshire using natural soy wax, wooden wicks and a cosy essential oil blend of cinnamon, nutmeg and clove. This candle is vegan, natural, clean burning and paraben free. You can even feel good about it being cruelty-free! The best part? It's wrapped in recyclable plastic free packaging so you can enjoy this cozy scent while keeping our planet happy too!
If you love autumn and are excited that it's finally here, this candle will be your new favourite thing to have when you snuggle up in front of the fireplace! With an approximate 35 - 40 hour burn time, this candle will keep your home smelling amazing all season long without having to worry about harmful chemicals or toxins that are found in most candles on the market today. You can relax and unwind after a long day at work or school with some delicious pumpkin spice goodness
WAX LYRICAL Fallen Leaves Candle - Was £17.98 now £11.63 (£4.99 delivery or free C&C) at Amazon
Do you love the smell of leaves burning in the fall? We do too! That's why this Fallen Leaves candle is the perfect addition to your home, especially during the autumn season, as it captures all those scents and more. You can even use it year-round if you want to keep your house smelling like fresh fallen leaves all year long. Wax Lyrical Lakes collection is inspired by the English Lake District. The Fallen Leaves fragrance glistens with scents of amber, heliotrope, vanilla and rich musk.
This candle will make your home feel cozy and inviting during those chilly autumn nights. It's a great way to add some warmth to your living space without having to turn on the heat! You can even use this candle as a gift for friends or family members who also enjoy candles!
M&S Apothecary Restore Scented Candle - Was £7.50 now £5.62 (£2.99 - £6.99 delivery depending on slot availability)at Ocado
This Restore candle is the perfect way to unwind after a long day. It uses essential oils that are known for their calming properties, so you can breathe easy knowing it will help you de-stress and recharge your mind. Plus it comes in an elegant glass jar so it will look great on any surface.
The scent of geranium, cedar wood, eucalyptus and lavender will fill the room with its rejuvenating fragrance as soon as it's lit up. You can even layer fragrances by using this scented candle in combination with a diffuser for an even longer lasting effect that greets you every time you enter the room.
COCOA AND SANDALWOOD TALL PILLAR JAR - Was £28 now £14 (£3.95 delivery) at Shearer Candles
This tall pillar jar candle is a heady blend of cocoa bean enriched by smooth sandalwood, vanilla and warm apricot. The stunning candle will create a colourful, decorative statement while effectively scenting your home. It's perfect for anyone who loves this classic fragrance!
You can use this candle to easily fill your space with the sweet scent of cocoa and sandalwood. Everyone will love this incredible aroma that will fill the air. It's also 100 hours long so you don't have to worry about burning through it too quickly! Plus the rich colour makes it an attractive addition to any room in your house – from the living room to bedroom or bathroom!
Sage, Rosemary, Mint & Pine Scented Candle - Was £10.95+ now £9.85+ (free delivery) at Etsy
This candle is highly scented with a fantastic scent throw, both hot and cold. It's the perfect way to start afresh and cleanse your mind when working or studying from home during this current lockdown. Light it up whilst working or studying to encourage cleansing of your mind and start afresh. Ideal if you are working/learning from home during the current lockdown.
Each candle is handmade in the UK using a vegan rapeseed and coconut wax blend, which is free from Paraffin, Soy, Palm and Beeswax. Blended with a mix of sage, rosemary, mint and pine!
YANKEE CANDLE Pecan Pie Bites Medium Jar Candle - Was £20.99 then £15.95 now £13.45 (£2.95 delivery) at Just My Look
This Pecan Pie Bites Medium Jar Candle is the perfect way to bring home the scent of your favorite holiday dessert. This sweet and spicy fragrance will fill your home with warm, inviting scents that are sure to make everyone feel cozy and comfortable.
The initial scent, blending Cinnamon Leaf, Burnt Sugar and Raw Honey, gives way to the main body fragrance of White Hazelnut, Pecan and Dark Chocolate. This culminates in a lingering impression of Clove, Oak Wood and Smoked Cedar. Comprising premium-grade Paraffin Wax and the finest quality ingredients from around the world this medium-sized candle will burn for 65-75 hours
Vampire Tears Candles - Was £7.45 now £6.88 (free delivery) at Amazon
These Vampire Tears Candles are the perfect way to get in the spirit of Halloween. The 4 black candles have a unique feature - when lit, they actually bleed! It's a great conversation starter and will be sure to impress your friends. These candles are the perfect touch if you're throwing a Halloween party, as an extra spooky decoration. These also make great gifts for any horror movie fan or vampire lover in your life.
L'or De Seraphine Medium La Pietra Candle - Was £14 now £10 (£1.99 delivery) at Clintons
This candle contains sustainable palm wax and essential oils. It's also phthalates and parabens free, as well as free from testing on animals. The candles contains 100% organic cotton wicks, which means it burns cleanly with no soot or smoke. And best of all, it smells amazing!
You can feel good about using L'or De Seraphine Medium La Pietra Candle because the sustainably sourced palm wax is blended with essential oils – so you know your purchase is doing something good for the world around us. Plus, there's nothing like the warm scent of fig leaves to fill your home with comfort and joy!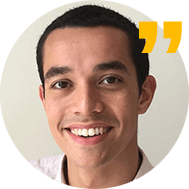 Tom's Tips for TK Maxx
Standard UK Delivery is £3.99. Free for orders over £75. Up to 5 working days.
We have 7,021 TK Maxx deals and 22 TK Maxx discount codes on Latest Deals.