50% Off First 5 Boxes at Simply Cook for NHS Staff
Available from Simply Cook
Deal hunter Dillz_ found 50% Off First 5 Boxes at SimplyCook for NHS Staff.
This is a great deal for NHS staff right now:
New customers: Get 50% off your first 5 boxes if you work for the NHS - our way of saying thank you. Just enter a valid NHS email address when you sign up below.
Existing customers: If you're an existing customer who works for the NHS, message us from your NHS email address and we'll apply the discount to your account. hello@simplycook.com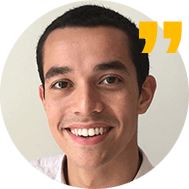 Tom's Tips for Simply Cook
Simply Cook is a great way to get tasty recipes and food delivered to your door. It is a subscription service.
You can cancel at any time after your initial 7-day trial period and will not be charged for cancellation. If you cancel before the first box has been sent, they reserve the right to cancel your order and provide a refund of the payment. You can re-subscribe at any time following cancellation.
In order to cancel your Simply Cook subscription, you can log into your account section of the website or email hello@simplycook.com to request cancellation.
We have 22 Simply Cook deals and 62 Simply Cook discount codes on Latest Deals.