50% off First 5 Boxes at SimplyCook for NHS Staff
Available from Simply Cook
Our boxes are just £9.99 each and contain four kits to help you cook four delicious meals. This means our recipes usually cost between £3 and £6 per person per meal including the kit and the fresh ingredients. We get this cost so low without compromising on quality because we provide short shopping lists. We find this often works out at 1/3 or less the cost of following similar recipes in recipe books.
Is it just Herbs and Spices?
No! Our chefs create unique flavour blends that contain as many as 18 different ingredients! Our perfectly measured kits may include culinary pastes, infused oils, garnishes, rubs, specialist stocks and herb/spice blends. You won't find these pots in the supermarkets!
How many does one kit serve / can I cook for more than two people?
Currently our boxes come with 4 recipe kits, each designed for 2-4 people (depending on portion size). Some of our customers like to cook for one and save the rest for later or add a few more fresh ingredients to feed the family!
Can I choose what goes in my box?
Yes, you can choose your initial box from a selection of our most popular dishes. If you fancy anything else just email us once you place your order. After that you can log into your SimplyCook account each time and swap in any recipes you particularly want to cook!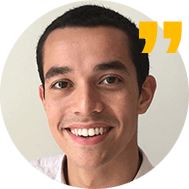 Tom's Tips for Simply Cook
Simply Cook is a great way to get tasty recipes and food delivered to your door. It is a subscription service.
You can cancel at any time after your initial 7-day trial period and will not be charged for cancellation. If you cancel before the first box has been sent, they reserve the right to cancel your order and provide a refund of the payment. You can re-subscribe at any time following cancellation.
In order to cancel your Simply Cook subscription, you can log into your account section of the website or email hello@simplycook.com to request cancellation.
We have 22 Simply Cook deals and 62 Simply Cook discount codes on Latest Deals.