9 Halloween Decorations You Need This October
Available from TK Maxx
If you're decorating this year for Halloween, there's still plenty of last minute bargains that you can snap up. Deck your house out for less this Halloween and grab some spooky decorations at eerily low prices! It's ideal if you're hosting a big Halloween party and want to go all out for your guests, or if a spooky themed home is just for you!
I've collected the best pieces of Halloween home decor to give you some last minute inspiration for your decorating. I've included a variety of different retailers so that you have plenty of options, plus all the delivery prices have also been added in.
RUGSMITH Skulls Scatter Rug - Was £6.00 now £12.99 (£3.99 delivery) at TK Maxx
This rug is perfect perfect for your home this Halloween! The skull scatter rug is a great way to add some spooky decor to your living room or bedroom. It's also made of 100% cotton so it's soft and comfortable underfoot. And don't worry about spills – just spot clean with water if something gets on it!
You can even use this as an accent piece in other rooms throughout the year, not just during October! The black color will match perfectly with any other décor you may already have in place. So what are you waiting for? Add some scary fun to your life today and check out skull scatter rug!
113pcs Halloween Bat Pattern Wall Stickers - Was £4.99 now £3.49 (£2 delivery) at Shein
Are you looking for a spooky way to decorate your house this Halloween? These wall stickers are the perfect way to add some fun and spookiness to any room in your home. They're easy to apply and they can be removed without damaging walls or paint. You can even reuse next year!
These bats will make it look like a bunch of creepy creatures have invaded your space – but they won't leave behind any messes when you're done with them. And best of all, they come at an affordable price that won't break the bank. So what are you waiting for? Get these bat wall stickers today!
Boneshine Fever Skull - Was £9.99 now £7.99 (£3.95 delivery) at Party Delights
This Boneshine Fever Skull is the perfect way to add a little bit of spooky fun to your home. It's made from durable plastic and is finished with a stunning metallic iridescent finish, which will look great in any home. You can even move their jaw around for added realism! It's 20cm so it's the perfect size to add to a shelf.
There are tons of ways to use these skulls in your home decorating projects. You could put them on shelves, hang them up on walls, or even place them on tables as centrepieces at Halloween parties! They would also make great gifts for friends and family members who love Halloween just as much as you do. So what are you waiting for? Add some life (and death) to your space today with this amazing Boneshine Fever Skull!
Halloween Prelit Wreath Autumn Maple Leaf with Berries for Front Door - Was £19.99 now £12.99 at The Range
Looking for a way to decorate your home for Halloween?This prelit wreath is perfect for any door or window decoration. It's equipped with a 2 metre LED string that will make it look stunning at night! The wreath also features an assortment of embellishments including maple leaves, berries, pumpkin and ghost ornaments. You won't find another product like this on the market today!
Hang this wreath on your door to welcome Halloween that is around the corner. You can even use it as part of your holiday decorations after October 31st too! When lit at night, it looks even more amazing than ever before and you will be able to enjoy its beauty all year long. Get yours now while supplies last!
George Home Halloween Keep Out Hanging Sign - Only £1 at ASDA (£1 - £7 delivery on £40+ orders)
Do you want to set the scene before your guests even enter your haunted house? This door curtain is perfect for setting the tone of your Halloween party. It's a great way to decorate without having to put a lot of effort into it! You can hang this up in seconds and have an instant spooky feel.
With this hanging sign, you won't have to worry about anyone going where they shouldn't during your party. Your guests will be able to tell that there are certain areas that aren't meant for them, so they'll know exactly what not to do! Everyone will appreciate how much work you've done ahead of time when they see this hanging from your front door. They'll know that you're prepared and ready for anything!
Bleeding Skull Novelty Candle - Only £9.99 (free delivery) at Etsy
This is the perfect candle for you! The Bleeding Skull Candle is an unusual Halloween home decor that will make everyone who sees it jealous of your taste in interior design. It looks great on any table or mantle, and makes a wonderful gift for any Halloween fanatic too!
This candle is made with soy wax, so it burns cleaner than regular candles. The red wax inside "bleeds" out of the skull as it melts down, which creates an eerie effect that will give anyone who enters your house chills up their spine. If you want something different this year then get this Bleeding Skull Candle today!
Small Black Glitter Halloween Tree Light - Was £22.99 now £19.99 (£4.99 delivery or free C&C) at Amazon
This small, black glitter tree light is perfect to decorate your home and bring some spooky vibes into the room. It comes with 24 orange LEDs and black glitter sequins, so it's sure to be a hit at any Halloween party. Plus, you'll also get a free 8 pack of pumpkins to add to your tree with every purchase! It's operated by 3AA batteries, so there's no need to worry about finding an outlet or dealing with cords. You can even use this as a nightlight in your bedroom!
If you want something that will make people say "wow!" when they see it on display at your house then this is the product for you. It's also great if you're hosting an event like a birthday party or baby shower where everyone wants their decorations to stand out from the crowd. Now all of those events can have one thing in common – amazing décor that makes them unique and memorable! There are endless possibilities when using this little tree around the house or outside during trick-or-treating time.
Wilko Medium Tombstone - Only £3 (£5 delivery) at Wilko
Are you looking for a way to spook your guests this Halloween? This Medium Tombstone is the perfect addition to any home that wants to add some extra spookiness. This tombstone has a skull and horror writing on it, making it an engaging display for your guests. You'll be able to create the perfect atmosphere with this tombstone because of its unique design and ability to make people feel like they are in a haunted house! It's also very easy to set up so you can get started right away!
Black Spider Web Round Table Cloth - Was £20 now £10 with code NEW50 (£2.99 delivery) at ISAWITFIRST
Do you want to add a little spookiness to your Halloween party? This Black Spider Web Round Table Cloth is the perfect way to do so. It's made of sheer black fabric with spider and star details, which will make it look like there are spiders crawling all over your table! This cloth measures 54 inches in diameter, making it ideal for round tables. You can use this cloth as part of our full set or on its own. Either way, we know that you'll love how great this looks at your next Halloween party!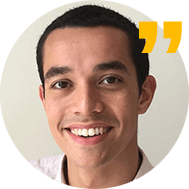 Tom's Tips for TK Maxx
Standard UK Delivery is £3.99. Free for orders over £75. Up to 5 working days.
We have 7,310 TK Maxx deals and 22 TK Maxx discount codes on Latest Deals.