Aero Peppemint Milk Chocolate Mini Eggs 70G
Available from Tesco
Product Description
An aerated peppermint flavoured centre with a half milk chocolate, half peppermint flavoured shell.
Visit AERO's Facebook page
https://www.facebook.com/aerobubblychocolate
AERO's website
http://www.aerochocolate.co.uk/
Good to remember…
Enjoying chocolate as part of a varied, balanced diet and a healthy lifestyle, is one of life's little pleasures.
Cocoa Plan
AERO is part of the Nestle Cocoa Plan, which works with UTZ to ensure a better future for cocoa farmers and even better chocolate for you. Find out more at www.nestlecocoaplan.com
Feel the bubbles ®
AERO Peppermint Mini Eggs are smooth creamy milk chocolate coated eggs filled with aerated peppermint centre. What makes AERO so deliciously special? It's the chocolate bubbles that are designed to melt effortlessly in your mouth. AERO is a much-loved chocolate worldwide and is renowned for its unique bubbly texture.
In 1935, Rowntree's launched AERO Mint into the UK, followed by the milk chocolate variation in the 1970s. During the First and Second World Wars, Rowntree's was unable to produce pure milk chocolate bars due to the rationing of milk, and so the production of AERO came to a temporary halt. However, AERO was re-introduced in 1950 and first featured on TV in 1955, with the caption 'The milk chocolate that's different'.
As AERO continued to thrive, new flavour variations and chocolate formats were launched, including AERO Lime, AERO Coffee, AERO Caramel, and most famously AERO Bubbles in 2005. AERO's biggest launch of recent history is AERO Mousse - bubbly milk chocolate topped with a velvety layer of mousse, all wrapped up in a smooth chocolate shell.
With thousands of products still being produced every day, AERO continues to delight consumers with its light, bubbly chocolate.
Aero Peppermint Mini Eggs contains a deliciously light aerated Peppermint centre and a creamy Milk Chocolate shell
Like Aero? Have you tried Aero Milk Chocolate Mini Eggs or Aero Collection Egg?
Smooth creamy Peppermint and Milk Chocolate mini eggs with an aerated Peppermint centre
No artificial colours, flavours or preservatives are contained in this pack
Pack size: 70g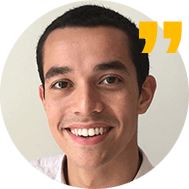 Tom's Tips for Tesco
We have 11,207 Tesco deals and 174 Tesco discount codes on Latest Deals.