Amazon Echo Show 5 with TP Link Smart Plug
Available from QVC
or 2 Easy Pays of £24.49 + P&P
This superb Amazon duo includes an Echo Show 5 with a 5.5" smart screen, speaker and camera, ready to help you manage your day, entertain at a glance and connect you to your friends and family, plus a TP-Link Smart Plug allowing you to remotely control your plugged-in devices. With virtual assistant Alexa that answers commands and questions, gives the latest traffic updates and more, this amazing set will help you create your smart home.
*A great saving: If you were to buy the Amazon Echo Show 5 and TP Link Smart Plug individually, directly from Amazon you'd pay £78.98. So for our Today's Special Value price of just £48.98, plus P&P, you're saving £25.05.
Let the Show begin - the Echo Show 5 is made to fit your life. Featuring a 5.5" smart display, speaker and 1MP front-facing camera, it's ready to help you manage your day, entertain at a glance and connect to friends and family with video calling and messaging. You can call almost anyone hands-free including UK mobile and residential numbers (from UK only), other Echo devices and Skype. Designed with your privacy in mind, you can easily turn off the microphone and camera with the press of a button or simply cover your camera with the built-in cover. You can personalise your Echo Show too, by choosing the clock face that fits your style best or using your favourite photos on the Home screen. There's even an ambient sunrise lighting feature to get your day started the right way, plus you can easily follow step-by-step recipes, watch film trailers, update to-do lists and calendars and glance at weather and traffic on your way out.
Manage your smart home - use the simple interactive display, or your voice to turn on lights, adjust thermostats, view security cameras and lots more. You can run your whole home, just sitting in one room!
Remote access - the Smart Plug from TP-Link allows you to remotely control your plugged-in devices and schedule lights and other electric items to switch on, when you're away from home. So you enjoy peace of mind and take care of home security wherever you are, with these clever Wi-Fi plugs.
Just ask Alexa - a voice-controlled personal assistant, Alexa responds to your questions and commands when you say her name. Alexa can check your calendar, get news, weather, traffic or sports updates, and even create shopping lists, as well as order you a takeaway or an Uber, or you can ask her to look up a recipe and she will read it out for you to follow!
Set up with the app - the free Alexa app will allow you to easily set up and manage your Amazon Echo Show 5. Use the app to connect services you already use such as Amazon Music, Spotify and Google Calendar, then set up your smart home devices or see which books are available to listen to from your Audible library. The app is also great when you're out and about, allowing you to control your timers and set custom tones for your alarms, and much more back at home.
No more shouting up the stairs - grandpa in the attic? Dad in the study? Kids in the den? As long as there's an Echo Show in the room, you can ask Alexa to 'Drop In' and send them a voice memo to let them know "It's teatime", or even to "Turn the music down!". Drop In is an optional feature that allows you to instantly connect hands-free with the Echo devices in your home, and it can also double as an intercom or baby monitor.
Turn up the sounds - connect directly to speakers using a 3.5mm stereo cable, Bluetooth or Wi-Fi and enjoy hands-free voice control for your music - just ask for your favourite artist or song or request a specific genre or mood. You can also search for music by lyrics, when a song or album was released, or let Alexa pick the music for you. Plus, with four far-field microphones, beam forming technology and noise cancellation, Echo hears you from any direction, even while music is playing.
Multi-Room Music - want to play music on an Echo in another room? Now with Multi-Room Music, you can tell Alexa to play across all your Echo devices. Just tell Alexa to play jazz in the kitchen, top pop in the living room, or play the same song downstairs - available for Amazon Music, Apple Music, Spotify and Tune In.
Alexa makes the call - when you're busy making dinner or putting the little ones to bed, Alexa can make and answer a call, and even send or receive text messages! This handy feature works for anyone who has a supported Echo device or the Alexa App on their mobile phone. What's more, on-the-go calls are also a breeze; use the Alexa app on your mobile to make a quick call or send a message to your family's Echo back at home.
The choice is yours - choose between the sleek Black option or go for White for a stylish neutral shade that will fit in with any home decor.
Colour options:
Black
White
What's in the box?
1 x Amazon Echo Show 5
1 x TP-Link Smart Plug
Geographical restrictions:
Alexa will have limited functionality outside of mainland UK, the Channel Islands, France, Germany and the USA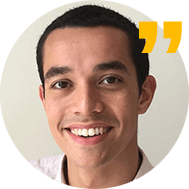 Tom's Tips for QVC
We have 691 QVC deals and 65 QVC discount codes on Latest Deals.