BaByliss - 'Smooth Pro 235' Hair Straightener
Available from Debenhams
0
No items in the cart.
Search
Search...
Close
Women
Lingerie
Beauty
Home & Furniture
Men
Kids
Gifts & Toys
Electricals
Brands
Christmas
Sale
Personal finance
Create Account/Sign In
Saved Items
Store Finder
My Beauty Club
Help & Support
UK
New arrivalsAll clothingBrands A-ZCasualwearCoats & jacketsDressesJeansJoggersKnitwearLoungewearNightwearPlaysuits & jumpsuitsPetitePlus sizeSkirtsSportswearSwimwearTopsTrousers & leggingsNew arrivalsAll dressesBridesmaid dressesCasual dressesJumper dressesMaxi dressesMidi dressesMother of the bride dressesOccasion dressesParty dressesWedding guest dressesNew arrivalsAll footwearAnkle bootsBootsFlatsHeelsSandalsShoesSlippersTrainersWide fitAll accessoriesBagsBeltsFace masksGlovesHandbagsHatsJewelleryPursesScarvesWatchesAll women's saleAll brasBalcony brasDD+ brasFull cup brasMaternity & nursing brasMultipack brasNon-wired brasPost-surgery brasPush up brasSports brasStrapless & multiway brasT-shirt brasAll knickersBrazilian knickersMultipack knickersShortsThongs3 for 2 knickersAll nightwearDressing gownsLoungewearNightdressesPyjamasSlippersAll shapewearBody shapers & slipsControl knickers & shortsSpanxSlipsSocksThermals & base layersTightsVestsNew arrivalsAll lingerieBrands A-ZBridal lingerieComfort lingerieMatching lingerieSexy lingerieAll lingerie saleArmanibareMineralsBenefitBobbi BrownCHANELClarinsCliniqueDIORDIOR BACKSTAGEElemisElizabeth ArdenEstée LauderGivenchyGuerlainKVD Vegan BeautyKiehl'sLancômeMAC COSMETICSSmashboxTOM FORDMuradNARSToo FacedURBAN DECAYYves Saint LaurentBeauty Brands A-ZAll skincareAll body careSkincare gift setsCleansersEye creamHand creamLuxury skincareMen's skincareMoisturisersSerumsAll makeupMakeup gift setsEye shadow palettesFoundationLipstickMascaraAll fragranceFragrance gift setsAftershavePerfumeAll beautyBeauty gift setsNew arrivalsBeauty Club cardHair careMen's groomingAll free gifts & offersNew arrivalsCreate a cosy homeHome office editAll bedding & bed linenDuvet covers & pillowcasesDuvetsKids' beddingPillowsSheetsAll kitchenwareAll tablewareBakingCutleryDinner setsGlasswareKitchen textilesPots & pansTable linen & matsAll lightingCeiling lightsFloor lampsTable lampsCurtainsCushionsRugsThrows & blanketsAll home accessoriesArtificial flowersBathroom accessoriesCandles & diffusersClocksMirrorsPhoto framesTowels & bath matsWall art & picturesWallpaperAll furnitureSofas & chairsAll luggageAll home saleAll furniture saleNew arrivalsAll men's clothingBrands A-ZBig & TallCasual shirtsCoats & jacketsFormal shirtsHoodies & sweatshirtsJeansJoggersKnitwearPolo shirtsSocksSportswearSuitsTopsTrousersUnderwearAll shoes & bootsBootsCasual shoesSandalsSmart shoesTrainersAll bags & accessoriesBagsBeltsFace masksGlovesHatsScarvesTiesWalletsWatchesAll nightwear & loungewearDressing gownsLoungewear bottomsPyjamasSlippersMen's groomingMen's skincareAll men's saleAll girls' clothesNew arrivalsCoats & jacketsDressesHats gloves & scarvesHoodies & sweatshirtsNightwearOccasionwearShoes & bootsSkirtsTopsTrousersAll boys' clothesNew arrivalsCoats & jacketsHats gloves & scarvesHoodies & sweatshirtsJeansNightwearOccasionwearShoes & bootsTopsTrousersAll babies' clothesNew arrivalsBaby boys' clothesBaby girls' clothesBodysuitsCoats & jacketsDressesKnitwearOutfitsShoes & bootsSleepsuitsAll school uniformBoys' school uniformGirls' school uniformSchool bagsSchool shoesView all kids' best sellersAll kids' saleFor babiesFor couplesFor herFor himFor homeFor kidsAll giftsAlphabet shopBeauty giftsFood & drinks giftsGift boxes & bagsGift experiencesJewellery giftsNovelty giftsPerfume & aftershave gift setsStationeryAnniversary giftsBirthdays by ageBirthday for herBirthday for himBirthday for kidsNew baby & christening giftsWedding giftsAll toysAll games & puzzlesToy brands A-ZBaby toys3-5 years6 years & olderAll gifts saleAll Christmas3 for 2 giftsBlenders & smoothie makersCoffee machinesFood & drink preparationFood processors & mixersFryersGrillsIronsKettlesToastersHeatingLightingBeauty electricals & personal careBeautyElectric toothbrushesFitness & activity trackersHair dryersHair removalHair straightenersHair stylingMassageMen's grooming electricalsMen's shaversElectrical brands A-ZBabylissBraunDeLonghiFitbitKenwoodKitchenaidMorphy RichardsNESCAFÉ Dolce GustoNespressoPhilipsTefalAll electricals saleBlack FridayB by Ted BakerBirkenstockBluezooBurtonCalvin KleinCarvelaCaterpillarCath KidstonConverseDelonghiDenbyDorothy PerkinsEvansFaithFiorelliFred PerryHobbsHotterHypeJ by Jasper ConranJoseph JosephLands' EndLevi'sLipsyMaine New EnglandMantarayMiss SelfridgeNo 1 Jenny PackhamPhase EightPrinciplesQuizRacing GreenRadleyRed HerringsloggiStar by Julien MacdonaldTommy HilfigerTrippWallisWoodwickWranglerYankee CandleCraghoppersDare 2BRegattaShock AbsorberSkechersTog 24All brands A-ZBeauty brandsElectrical brandsHome brandsKids' brandsLingerie brandsMen's brandsWomen's brandsAdvent calendarsAll Christmas homewaresChristmas candles & diffusersChristmas decorationsChristmas roasting editCreate a cosy homeTableware & glasswareAll giftsAll beauty giftsCandles & diffusersFood & drink giftsGardening giftsPerfume & aftershaveStocking fillersWomen's nightwearMen's nightwearKids' nightwearWomen's knitwearMen's knitwearKids' knitwearAll ChristmasAlphabet shopTop gifts for herTop gifts for himLuxury gifts for herLuxury gifts for himGifts for herGifts for himGifts for kidsGifts for babiesGifts for couplesShop all 3 for 2All women's saleAccessories saleCoats & jackets saleDresses saleHandbags saleLingerie & nightwear saleShoes & boots saleSwim & beachwear saleTops saleAll beauty saleAftershave saleGift sets saleMakeup salePerfume saleSkincare saleAll men's saleAccessories saleCoats & jackets salePolo shirts saleShirts saleShoes & boots saleT-shirts saleAll kids' saleBabies saleBoys' saleGirls' saleGifts saleAll home saleBedding saleElectricals saleFurniture saleHome accessories saleKitchen & cookware saleLighting saleLuggage saleAll saleUp to half price beauty & fragranceUp to half price womenswearUp to half price women's shoes & bootsUp to half price menswearUp to half price homeUp to half price kidswearBlack Friday
Red 'Smooth Pro 235' hair straightener 2398BU
Current slide: 1
Slide 2
Slide 3
Tap image to zoom
BaByliss - Red 'Smooth Pro 235' hair straightener 2398BU
Now £32.50(Save £32.50)
Was £65.00
4.6
(18)
Product description
Want it by Tuesday?
Order within 4hrs, 44 mins, 13 secs
decrement quantity
1
increment quantity
Add to bag
Earn up to 96 points with the Beauty Club Card
Product description
Item No. 3240029044
Everyday straightener with Advanced Ceramics for consistent heat whilst styling from root to tip. No snag super smoothing tourmaline-ceramic plates and variable heat settings up to 235?C delivers salon smooth performance.
Model number: 2398BU
Type: Hair straightener
Number of settings: 3
Temperature range: 180°C, 200°C, 235°C
Ionic conditioning: No
Swivel cord length: 3m
Worldwide voltage: Yes
Guarantee/Warranty: 5 years
Dimensions: 8.5 x 30 x 3cm
Weight: 517g
Additional information: Ready to use in 15 seconds, 1inch tourmaline-ceramic longer length plates, ideal for curling and straightening, ultra fast heat recovery, auto shut off after 72min, heat ready indicator
Additional accessories: Heat protective mat, information booklet.
Delivery is from £3.49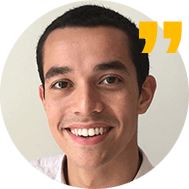 Tom's Tips for Debenhams
We have 12,177 Debenhams deals and 478 Debenhams discount codes on Latest Deals.