Back to Technology Offers GPO Piccadilly Matte White Turntable with Speakers
Available from HMV
Back to Technology Offers
GPO Piccadilly Matte White Turntable With Speakers (hmv Exclusive)
GPO Piccadilly Matte White Turntable With Speakers (hmv Exclusive) - 1
GPO Piccadilly Matte White Turntable With Speakers (hmv Exclusive) - 2
GPO Piccadilly Matte White Turntable With Speakers (hmv Exclusive) - 3
GPO Piccadilly Matte White Turntable With Speakers (hmv Exclusive) - 4
GPO Piccadilly Matte White Turntable With Speakers (hmv Exclusive) - 1
GPO Piccadilly Matte White Turntable With Speakers (hmv Exclusive) - 2
GPO Piccadilly Matte White Turntable With Speakers (hmv Exclusive) - 3
GPO Piccadilly Matte White Turntable With Speakers (hmv Exclusive) - 4
Was £199.99 Now £99.99
£99.99
BARCODE: 5060237571921
Format: Turntables
QTY
1
ADD TO BASKET
Delivery to the UK only
Free UK delivery on orders over £20
Usually dispatched within 24 hours
Click & Collect
Get it delivered to a store near you with FREE click and collect available on this product.
HubBox Click & Collect
Get it delivered to one of over 4,000 HubBox locations for just £1 extra (plus any delivery charges)
Share:
Description
Sleek, stylish, straight to the point - the hmv exclusive GPO Piccadilly is a full-size, three-speed turntable with Bluetooth and two speakers to enjoy your favourite vinyl records with amazing quality.
The high-gloss lid is there to protect your records from dust, and the turntable is available in Matte Black or Matte White.
Features:
Plays 33, 45 and 78 speed records
Auto stop
High gloss plastic dust cover (removable)
Pitch Control
Volume Control
Line in / Line Out
On/Off rear of unit
Speaker Jack
DC Power in (9V 2A)
Bluetooth receiver
2 x 8 watt output (16 watts total)
Weight: 3.7kg
Dimensions: W 40.5cm x D 31cm x H 8cm
Available in Matte Black and Matte White.
Instruction manual and power supply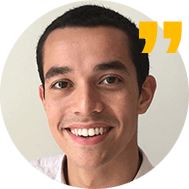 Tom's Tips for HMV
We have 92 HMV deals and 23 HMV discount codes on Latest Deals.