Beerwulf Black Friday Sale 2021!
Available from Beerwulf
The Black Friday deals at Beerwulf has begun.
The Beerwulf is having an amazing sale this year! The Black Friday deals have begun and there are some incredible offers on tap. Get your hands on these great beers before they're gone for good, or at least until next time when the stores start their holiday shopping season all over again.
Beerwulf is a fun way to enjoy premium Beers at an affordable rate. The menu features speciality drafts from all over the world in an atmosphere that's sure not be bored by their selection or service!
Delirium Tremens - 2L SUB Keg Was £18.99, Now £15.19!
Blond beer is a popular choice for those who want to try something different. With 8% ABV and made from barley malt, this beverage will warm you on even the coldest of days!
Heineken - 2L SUB Keg Was £8.49, Now £7.22!
Heineken is a golden yellow lager with 100% barley malt and a small but important addition: Heineken's A Yeast. This unique yeast creates a full flavour and the typical fruity tones. The finish is mild and softly bitter.
Cruzcampo Gran Reserva - 2L SUB Keg Was £9.99, Now £8.49!
A refreshing take on the classic lager, this amber beer from Spain has hints of caramel and is sweet with a round bitter. The slightly fruity flavour comes from hops that give it an interesting finish - what would otherwise be just another taste in your mouth!
Zipfer Urtyp - 2L SUB Keg Was £7.99, Now £7.19!
The perfect thirst-quenching beer for hot summer days, the darker lager finishes with refined sweetness. Brewed using four different types of hops to give it that special something extra in every sip!
La Chouffe Blonde D'ardenne - 2L SUB Keg Was £18.99, Now £17.09!
A refreshing, golden beer with a hazy body and full flavour profile. The aroma is reminiscent of spices such as coriander and citrus that give way to some yeastiness on the tongue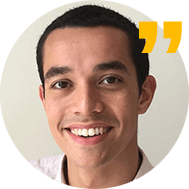 Tom's Tips for Beerwulf
We have 30 Beerwulf deals and 10 Beerwulf discount codes on Latest Deals.