The Best Beauty Dupes To Save You Money (Read Post)
Available from Superdrug
79 people like this deal
Get Deal
a year ago - refreshed a year ago
Description
Click on the blue links in the post to find the products.
You don't need to spend a fortune on make up to get the look you're going for. With so many great affordable make up brands around offering similar products, you can have a great time discovering affordable 'dupes', that will have you looking glam and gorgeous, whilst saving your precious pennies.
In this post, I've compiled a list with the best dupes I can find, (some of them are on offer at the moment, so they're even more affordable than usual), including alternatives to products from Bobbi Brown, Charlotte Tilbury, MAC, YSL, Too Faced, Jo Malone and many more.
What is a 'Dupe'?
So, what is a dupe? Dupes offer affordable alternatives to pricey items, whether it's clothing, handbags, or, in this case, beauty products. They aim to give the same feel and results as their more expensive counterparts, but for a fraction of the price!
What you need to know:
It's important to know that these products are not identical to their more expensive counterparts. They will have different formulas, ingredients, manufacturers and quantities. So, if you have any allergies, only use vegan or cruelty free products, or have any other concerns, make sure you check the ingredients and info on each product. They are NOT the same as the expensive product they're being compared to.
Check the quantity in your dupes. In the examples I've given below, I've tried to give an illustration of how much product you get for your money. Just because something seems cheaper, you need to know exactly how much you're getting to be sure it's a good deal!
The dupes below aren't tried and tested by me. They're dupes I've found online from looking at reviews and influencer comparisons and recommendations. Beauty products are definitely a personal preference type of item, but as the below are nice and cheap, they're worth taking a punt on (and most of them have lots of reviews you can read through)!
Want some examples?
Below are some of the best dupes I could find for popular products. As a disclaimer, I haven't tried all of them, and can't give an opinion on them, but have compiled the list based on reviews online and influencer recommendations.
If you have any great go-to dupes, make sure you leave them in the comments so we can all get in on the action!
One of the best things about the products below is that most of them are really easy to get your hands on, available at places such as Boots and Superdrug. There are also some examples from Aldi, and beauty products come in and out of stock really quickly on their site. If they're not in stock at the moment, check in your local store, or keep an eye for a restock!
Revolution Conceal and Define Light Liquid Concealer - Was £4.99 Now £3.99
Available at Superdrug, the Revolution Conceal and Define concealer is on offer for just £3.99, and is a great alternative to the Tarte Shape Tape, which retails for £20 on QVC. You do get more product in the Tarte concealer (10ml vs. 4ml) but it still works out cheaper, and once you've tried it and know you like it, you can get the Revolution Conceal and Define in supersize, 10g for £7.
- Cruelty Free/Vegan
- 50 Shades
- 4ml
I Heart Revolution Chocolate Eye Shadow Palette Elixir - Only £8.99
The TooFaced Chocolate Bar palette has now been discontinued, and if you were secretly lusting after it the I Heart Revolution Chocolate Eye Shadow Palette is a more affordable, available option. With the 'chocolate bar' exterior style packaging and 16 shades, it's a steal at just £8.99, as opposed to the TooFaced, which was priced at around £30 before it was discontinued.
Revolution Shimmer Brick Palette - Was £8 Now £4
If you love the look of the Bobbi Brown Shimmer Bricks, but don't fancy paying £36, this palette from Revolution makes a great, more affordable alternative! Priced at £4 on offer, the palette has 3 bronzers/highlighters and is available at Revolution Beauty.
-
- 12g
Morphe M139 Tapered Crease Blender Brush - Only £5
Make up brushes can be surprisingly expensive, particularly from popular brands such as MAC. If you're looking for affordable alternatives, Morphe offer affordable brushes, and they're available to buy at online Boots, so it's ultra convenient.
- Natural Bristles
The Ordinary Glycolic Acid 7% Toning Solution - Only £6.80
The Pixi Glow Tonic is a cult product, but it starts to add up, costing £18 for 250ml. The Ordinary is an affordable skincare brand that aims to cut back on unnecessary ingredients, delivering exactly what you need. Their Glycolic Acid toning solution is just £6.80 for 250ml, and is available at Cult Beauty.
- The Ordinary: 240ml // Pixi: 250ml
L'Oreal Paris Color Riche Plump and Shine Lipstick - Only £8.99
You may not know that L'Oreal owns various other make up brands, including YSL, Essie and Lancome. This doesn't mean that similar products will be the same, but it's interesting to know when shopping. This L'Oreal Paris Plump and Shine Lipstick (£8.99 at Boots) might be worth a try if the YSL Rouge Volupté Shine Lipstick (£30 at Boots) is out of budget.
- 10g
Sleek MakeUP Face Form Blush - Was £4.99 Now £3.30
Nars blushers are gorgeous, but they're expensive at £25 a piece. If you're looking for a blusher that isn't going to break the bank, Sleek have a similar look to Nars (packaging wise) and have a good selection of colours to choose from. They're available at Boots, Superdrug, ASOS, FeelUnique and more.
- Sleek: 5.7g // Nars: 4.8g
Lime, Basil & Mandarin Reed Diffuser - £3.49 (Available Online & In Store Where Available)
Jo Malone candles and diffusers are iconic, but they all carry a hefty price tag, with their diffusers coming in at a whopping £64! This alternative from Aldi is priced at £3.49, and is available in Lime, Basil & Mandarin, as well as other scents, and they also have candles available. If you want to treat yourself, or you're looking for a gift, this is a great affordable option.
- Aldi: 100ml // Jo Malone: 165ml
Maybelline Color Tattoo 24hr Cream Eyeshadow - Only £4.99
Available at Boots, Superdrug, LookFantastic and more, the Maybelline Color Tattoo cream eyeshadow pot is a nice, readily available option. If you've lusted after the Charlotte Tilbury Eyes to Mesmerise but it's out of budget, why not give this cream eyeshadow pot a go?
- Maybelline: 10ml // Charlotte Tilbury: 7g
Lacura Ebony Rose Face Mask - £6.99
This nourishing face mask from Aldi may be a good alternative to the Sisley Black Rose Cream Mask, which I could find at Notino for £77.50 (the cheapest I could find it). Though different products, if you're looking for something that aims to illuminate and moisturise, the Aldi is a great price at £6.99. It's currently sold out online (keep an eye for when it comes back) but you can check to see if it's available in a store near you.
-- Aldi: 60ml // Sisley: 60ml
Rimmel Magnif'eyes 12 Pan Eyeshadow Palette, Spice Edition - Was £8.99 Now £6.95
Available at FeelUnique for just £6.95, if you've ever wanted to try the Urban Decay Naked Heat Palette, but are unwilling to pay the £45 price tag, this Rimmel palette is a great alternative. You get a little bit more product with the Urban Decay, but the Rimmel works out miles cheaper. The Rimmel palette has 12 shades, as does the Urban Decay, though the shades are not identical.
- Rimmel: 15g // Urban Decay: 15.6g
Superdrug Naturally Radiant Hot Cloth Face Cleanser 150ml - Was £6.99 Now £3.48
The Liz Earle Hot Cloth Cleanser has had rave reviews, but if you're reluctant to splash out £17.50 on it, Superdrug have a much more affordable option. On offer for just £3.48 (go, go, go!) their hot cloth face cleanser gets 4.7 out of 5 stars, and comes with the cleanser and a muslin cloth.
- Superdrug: 100ml // Liz Earle: 100ml
NYX Professional Makeup Lip Lingerie Liquid Lipstick Bustier - Only £7
Liquid lipsticks definitely had a moment, and if you're looking for something more affordable and readily available than the Kylie Jenner Lip Kits, Nyx have some great alternatives. Their Lip Lingerie Liquid Lipsticks come in a whole host of shades, and are available at NYX, Boots, Superdrug and more.
- NYX: 4ml // Kylie: 3.25g
- Vegan
Lacura Caviar Night Cream - Only £6.99
Aldi skincare is really affordable, and if you're looking for an intense moisturiser, that aims to illuminate the skin, look no further. If you've read about or seen the La Prairie Skin Caviar, which is priced at an unbelievable £208, and you're curious to try it, this Aldi alternative seems a great price!
- Cruelty Free
- Aldi: 50g // La Prairie: 50g
Quick-Fire Dupes:
Ready Set Glow Setting Spray - Only £4.50
Boots Vitamin C Brightening Moisturising Cream - Only £4
Boots Glow Pineapple Serum 30ml - Only £4
NYX Professional Makeup Blurring Vitamin E Infused Pore Filler Face Primer 20ml - Only £12
W7 Socialite Pressed Pigment Palette - Only £9.50
Real Techniques Miracle Complexion Sponge - Only £5
I Heart Heartbreakers Highlighter - Only £6.99
CYO Colour Sculpt Contour, Highlight & Blush Palette - Was £7 Now £3.50
Superdrug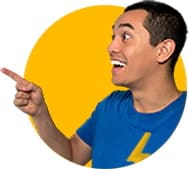 Tom's Tips for Superdrug
Standard delivery is free for Health & Beautycard members when you spend £15 or more; or free for non-members when you spend £25 or more. All other orders £3.
Click and collect is also usually free. Read more about delivery here.