Best Broadband Deals January 2020
Available from BT
Updated with latest offers and deals 9/1/20
Is your broadband out of contract or are you just looking for a better / cheaper deal than you have currently? I have picked 4 of the best broadband providers and the best of their deals around at the moment and some even have gift cards or cash back which could help you out in January after the cost of Christmas or maybe even a treat for yourself in the January Sales?!
Always check the coverage in your specific postcode before signing up as some services are not available in all areas if you live somewhere remote but hopefully this should save you some cash! Also, check what speed that you need and want as lower speeds are often lower prices but if you are high users downloading and gaming, you will most probably want higher speed access.
Useful Guide to internet speeds and what you need
Both of these BT contracts come with a guarantee that you will get the speeds promised or they will give you £20 money back. You also get unlimited usage, a hub sent out to you at postage cost of £9.99 and no activation fee. You also FREE access to BT's more than 5 million wifi hotspots too.
This offer is reduced from £35.99 a month to £28.99 a month for 50mb which is the same as the price for their standard 36mb so great saving and speed increase. You also get a £70 prepaid Mastercard and a £40 Marks and Spencer Voucher too!
With this offer, you get a £80 prepaid Mastercard and a £40 M&S Voucher and 67mb and a free BT smart hub too.
All Now TV broadband packages are totally unlimited so you don't have a usage cap and they all include your line rental so no extra charges on top. Plus all three packages have £0 activation or delivery fee so the price you see is the price you pay and these are all 12 month contracts. They also include 3 months FREE entertainment pass too - if you don't cancel after the free 3 months, you will be charged £8.99 a month
Plusnet have 3 different packages and all are 18 month contracts with the guarantee of NO price rises during your contract so you will get no percentage increases and your bill will stay the same for the whole 18 months as long as you don't add extras / calls etc. They also offer unlimited downloads with no usage caps too on all contracts and they all include your line rental too. These offers end on 17th January so if you want them don't hang about.
Both the above packages have no activation fee. The £22.99 a month option also comes with £70 cashback and the £26.99 a month option comes with £75 cashback. You will get an email within 10 days of starting your contract with a link to activate your cashback on and you should receive it within 30 days too.
This Plusnet package has an activation fee now reduced to £0 and you get a £75 Plusnet reward card with this which is a pre-paid Mastercard valid anywhere that accepts Mastercard. You will get an email with in 10 days of contract starting to claim your reward and it will be sent out by post with 30 days of claiming it. This deal ends on 15th January.
Both of the Talk Talk offers here have line rental included and all unlimited usage with no caps or restrictions.
£21.95 a Month Unlimited Super Fast Fibre - Speeds of Up to 67/Mb/s
24 month contract with no price rises during term and free award winning wifi hub too.
£17.95 a month Fast Broadband - Average download speed of 11mb
18 month contract with no price rises during term and free router included.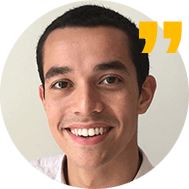 Tom's Tips for BT
We have 220 BT deals and 37 BT discount codes on Latest Deals.