Boomerang, the Netflix of Gaming
Available from Boomerang
Boomerang is a video game rental service. You can think of it as the Netflix of video games.
It's very popular and a subscription would make a great Christmas present to someone who enjoys playing games at home.
Plus, it's a savvy choice too.
New video games for the PS4 and Xbox One cost between £40 - £69. They can be very expensive, especially if you're not sure what to get.
Boomerang offers various subscriptions, with a good one starting from £9.99 per month.
4 months subscription to Boomerang is the same price as just one new game.
How does Boomerang work?
If you remember LoveFilm, or Blockbuster by post, Boomerang is very similar.
You order a game and it arrives by post. You play it to your heart's content - and you can play it for as long as you like.
When you want to change it for another game, you send it back (free post) and order your next one.
How many games can you borrow?
This depends on your plan, which you can read the different options here.
A good plan starts from £9.99 and lets you borrow an unlimited number of games, one at a time.
Can you get the very new games or is it just the old titles?
You can get the latest titles with Boomerang, however there may be a waiting list.
Some subscription packages offer a priority pass giving you first access to the latest titles.
Boomerang is a great way to play lots of games you may not have otherwise bought - ones you were unsure about or simply could not afford.
Get a game and don't like it? Just send it back and swap.
Do you have experience with Boomerang? Share your thoughts below.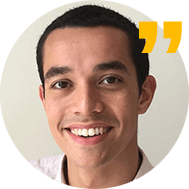 Tom's Tips for Boomerang
We have 69 Boomerang deals on Latest Deals.