How to Get 15 Months of FREE Music Streaming Trials
Available from LatestDeals.co.uk
** Updated and refreshed 25/9/19 with new offers **
If, like me you are obsessed with music and can't go a day without your favourite songs - you're in the right place.
Cheap and cheerful music streaming deals can often be difficult to come by but that's not to say it's impossible to make some super savings. See below for the best ones around at the moment. You can get anything from 30 days to a whole 6 months worth of free streaming so it's definitely worth a look!
With all these trials, they will ask for payment information and charge you when the trial expires or is just about too. Set a reminder on your phone of the dates you started and date the trials end to avoid being charged if you do not wish to continue with the paid services.
The big boss of streaming has one of the best deals on offer too. You don't have to have an Apple device now either as it is also available on Android too.
Discount: 90 days free trial.
Once it's over and you continue to use, you will be charged £9.99 per month or £14.99 per month if you get a family profile.
You can also get a 6 months free trial if you have a phone contract with EE and they also cover any data that you use when streaming it on 4G and it doesn't come out of your data allowance.
Be aware that to get this you automatically opt out of other EE offers - they will text you with what you can get when you join or call them to enquire.
For Apple Music Text MUSIC to 150 from your EE handset or see details.
Yes, Amazon stream music too. This is great if you have an Alexa enabled device as you can just say "Alexa, play Queen Under Pressure" and it will play hands free! There are no adverts and you can also listen whilst being offline too.
Discount: 30 days free trial of over 50 million tracks - normally £9.99 a month (with Prime £7.99)
You might want to check out their family membership too to make savings, which like many others is the standard £14.99 per month for six people.
The new kid on the block, recently released but a great initial offer. You get unlimited access to over 50 million tracks in HD quality, double the bitrate of the standard streaming services plus millions of tracks in ultra hd quality at up to 10 times the bitrate so you hear the tracks in the way that the artist intended you to.
Discount: 90 days free trail valid until 7/11/19 then £14.99 per month for non Prime and £12.99 a month for Prime members on an individual plan or £19.99 for a family plan with up to six members.
Who said Google was just a search engine?
Discount: 30 days free trial
You'll have to £9.99 a month for individual membership or £14.99 a month for a family plan. Most reviews online say it's well worth checking out but we expect no less from the internet powerhouse.
The baby on the block in the streaming market, YouTube Premium is set to take over the stream scene.
Discount: 30 days free trail for either individual or family package.
Individual membership is £9.99 a month, while a family membership is £14.99 a month again with up to six users. They have also recently added a student option in where you get a 3 month free initial trial then only £4.99 a month if you can provide verification that you are a student.
Oldie but goodie, Spotify is a staple.
Discount: Recently increased to a 3 month free premium trial. After end of trial, you will be charged £9.99 a month but it's actually much cheaper for students who can get plans at half price for £4.99 a month if you can provide evidence that you qualify. They also offer a family membership for up to six users at £14.99 per month.
Spotify is now also available on Playstation 3 or 4 for gamers. Link your spotify account and your Playstation accounts and change your games soundtrack. Pick a featured or recommended playlist for your game or just choose your own.
Discount: Get Spotify Premium for £1.99 for 2 months - charged at £9.99 a month after trial.
Headphones at the ready? Good.
Discount: 2 months free premium plus trial.
When you've used up your free days, it's £9.99 per month for premium or you can have a family subscription for £14.99 per month.
Hear your music loud and clear, with this new service founded in America in 2018 by US rapper Jay Z - now becoming more popular in the UK and a very generous trial period. Offers higher sound quality than most standard streaming services.
Discount: 6 month's free trial then charged at £9.99 a month after that.
Updated by emmabeckz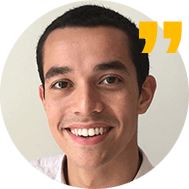 Tom's Tips for LatestDeals.co.uk
1) Search for discount codes here
2) Sort deals by category and topic
3) Find deals for a specific retailer here
4) Use our Amazon tool to find hidden discounts
5) Want to make money online? Top paid survey sites
The information above may be temporarily incorrect because of coronavirus. Please check with LatestDeals.co.uk.
We have 120 LatestDeals.co.uk deals and 11 LatestDeals.co.uk discount codes on Latest Deals.