Best Whiskey Buys from £16.95
Available from Amazon
43 people like this deal
Get Deal
7 months ago - refreshed 6 months ago
Description
Whether you're looking for a whiskey to wind down in the evenings or you're looking for something special for a Christmas present, you need to check out these whiskeys! I've compiled some of the best offers currently available on Amazon from scotch to bourbon so that there's something for everyone! Best of all, most of them also have free delivery and I've made a note of any that don't.
If you've already started your Christmas food shopping, you'll want make sure you have plenty of alcohol stocked up for Christmas too! If you're throwing a party soon or just celebrating with family and close friends, make sure you check out these great deals.
Jack Daniels Tennessee Apple Gift Tin, 70 cl - Was £26 now £21.99 (free delivery)
Jack Daniels is the best-selling American Whiskey in the world. It's smooth, mellow and has a unique flavour that you won't find anywhere else. It gets its smooth taste from charcoal mellowing and will be sure to please your palate, especially in this sweet apple flavour.
You can enjoy this classic Tennessee Whiskey neat or on ice, or try mixing it into your favourite cocktail recipe. No matter how you drink it, you'll love every sip of Jack Daniel's Tennessee Whiskey whether you're an expert or just starting out with whiskey!
Woodford Reserve Rye Whiskey 70 cl - Only £28 (free delivery)
Woodford Reserve is a small batch pre-prohibition style rye whiskey which has been crafted to perfection with dominant notes of spice and tobacco among a sea of fruit, floral, and sweet aromatics. It's the perfect drink for any occasion.
You can enjoy this fine bourbon neat or on the rocks but it also mixes well in cocktails. Simply add 2 parts Woodfor Rye, 1 part sweet vermouth and 2 dashes of Angostura bitter for a delicious Old Fashioned. The only thing that could make this better is if you were enjoying it right now, so why not check it out today?
Glenfiddich 12 Years Old Single Malt Scotch Whisky, 700 ml - Was £32.44 now £27 (free delivery)
Do you like whisky? If so, then you'll love Glenfiddich 12 year old single malt whisky. This is a smooth and mellow drink that has notes of pear, butterscotch, cream and oak. It's the perfect example of Glenfiddich's unique Speyside style. You can enjoy this special whisky straight or in cocktails. It's also great to share with friends at home or on special occasions like Christmas or birthdays. And it comes in a bottle that looks great on any shelf or bar cart!
Jameson Original Blended and Triple Distilled Irish Whiskey, 70 cl - Was £23.95 now £18 (free delivery)
Looking for a gift to give this holiday season? Jameson Original Blended and Triple Distilled Irish Whiskey is the perfect gift. It's a blend of traditional Irish pot still and fine grain whiskeys that are aged at least four years. This whiskey has been perfected over time, so you can enjoy it simply with ice or in classic cocktails like the Whiskey Sour. With its smooth taste and rich flavour, this whiskey will be enjoyed by anyone who receives it as a gift this holiday season.
Bulleit Bourbon Frontier Whiskey 70cl - Was £28 now £18 (free delivery)
Are you looking for a new bourbon? Bulleit Bourbon is the perfect choice. It's smooth, spicy, and has an especially clean finish that will have you coming back for more. You can enjoy it in your favourite cocktails or on its own over ice. Either way, this bourbon is sure to be a hit with anyone who tries it.
There are so many reasons why Bulleit Bourbon stands out from other bourbons on the market today. First of all, it's made with high rye content which gives it that bold spiciness we all love about good whiskey. Plus, there's no age statement on this bottle because they use only 4-5 year old barrels instead of 10-12 year old barrels like most bourbons do. This means their product tastes better than other brands while also being cheaper. And finally there are no artificial flavours added to this drink whatsoever, just a pure, delicious taste.
Old Pulteney 12 Years Old Single Malt Scotch Whisky, 70cl - Was £32 now £24 free delivery)
Old Pulteney 12 Years Old Single Malt Scotch Whisky is the perfect choice for anyone who wants to try something new. It's got a medium-to-high intensity and complexity that will keep your senses engaged, but it's also smooth enough to drink neat or on the rocks. This whisky has been aged in ex-bourbon casks and is blended together by our expert Master Blender. It's the perfect blend of flavours that will leave your taste buds wanting more. The sweetness from the malt and vanilla notes are balanced out by hints of sea air which makes this an incredibly unique flavour profile.
Tenjaku - Japanese Whisky, 70cl - Was £28 now £23 (free delivery)
Tenjaku is an exceptionally smooth, easy-to-drink and well balanced whiskey. With a crisp and vibrant flavour, Tenjaku is perfect for sipping but also has versatile appeal and can be used to create exceptional cocktails. Rich and full-bodied, Tenjaku lets you experience a slightly spicy note with an oaky and sweet finish. Upfront, its sweet aroma is redolent of pear and dried fruit with a faint smoky accent.
You'll love the taste of this Japanese Whisky! It's rich yet light on the palate, it's not too dry or harsh like some whiskies can be. The nose offers up notes of ripe apple mixed in with vanilla creaminess that gives way to hints of cinnamon spice on the palate before finishing off with subtle smokey notes that linger long after each sip ends. Try it neat or over ice today.
The Sexton Single Malt Irish Whiskey, 70 cl - Was £30 now £24.50 (free delivery)
The Sexton is the perfect choice for those who want to enjoy their drink without feeling overwhelmed. It has all of the flavours and aromas of your favourite whiskeys, but it is much more approachable in taste. Aromas of nuts and dark chocolate are followed by flavours of marzipan, allspice and fruits. Crafted by Master Blender Alex Thomas, one of Ireland's few female whiskey blenders, it's sure to be your new favourite drink. You can enjoy this fine spirit neat or mixed into cocktails, whatever suits your mood best.
Sadler's Peaky Blinder Irish Whiskey, 70cl - Was £26 now £16.95 (free delivery)
Sadler's Peaky Blinder Irish Whiskey is the perfect blend of triple-distilled smoothness and bold character. It's an exceptionally smooth, triple-distilled blended Irish Whiskey that brings together three exceptional single malt whiskeys from New Midleton Distillery in County Cork, Ireland. These are then married with a touch of grain whiskey to create this perfectly balanced spirit. This unique combination gives it a distinctively rich taste with notes of vanilla and spice combined with subtle hints of citrus fruit and honey.
Dalwhinnie Winter's Gold Single Malt Scotch Whisky 70cl with Gift Box - Was £39.45 now £25 (free delivery)
Dalwhinnie is a highland single malt scotch whisky from one of the highest and coldest distilleries in Scotland. It's an indulgent, honeyed Dalwhinnie single malt that is comforting, rich and sweet with notes of heather, peat and a spicy warmth. Embrace the cool climate from which Dalwhinnie hails and enjoy neat or on the rocks! Chilled to perfection, Dalwhinnie's heather-honeyed charms find new depths when paired with crème brûlée or bread and butter pudding.
Southern Comfort Original Liqueur with Whiskey, 1 Litre - Was £28 now £18 (free delivery)
Southern Comfort is the perfect blend of whiskey and fruit that will make your taste buds tingle. It's unique flavor makes it stand out from other drinks on the market, so you won't find another one like it. You can enjoy this delicious drink over ice or in a cocktail. It tastes especially amazing shaken and served with passionfruit syrup, fresh lime juice, cranberry juice and a twisted orange peel to garnish if you're feeling fancy.
Amazon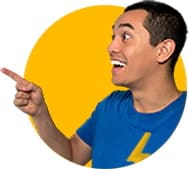 Tom's Tips for Amazon
Free Trials, Tools & TipsGuides