Mega 1p Toy Deals + Buy 2 Get 1 Free on Everything + Cheap Stocking Fillers!
Available from PoundToy
Description
Latest Deals has worked with PoundToy to show you these fantastic deals.
There are huge savings to be found at PoundToy in their Buy Two Get One Free sale! You can mix and match across any items, add three to your basket and you'll get one of them for free! Just use the discount code FREEBIE at the checkout to apply the discount. You'll also find some fantastic stocking fillers for as little as 1p in this promotional offer, though these are limited to 1 per order.
Now is the perfect to start stocking up on Christmas presents and this special offer at PoundToy is perfect for your children, or even if you have children in the family. You don't have to break the bank this year when you're Christmas shopping, simply head over to PoundToy to check out all their amazingly low prices.
Delivery is £3.49 or free for orders over £25.
* PENNY DEAL * CHRISTMAS EVE BOX - Was £2.99 now 1p or free with two other items
The night before Christmas can be so much more exciting with the Foldable Christmas Eve Box from The Christmas Factory. Fill it up with festive treats and watch as your child's eyes light up when they see their name on the box! This shoebox-sized gift box comes in a cute design all around, making it perfect to give as a present or even just keep for yourself. It's made of foldable cardboard material that will last through many Christmases to come!
* PENNY DEAL * TEENAGE MUTANT NINJA TURTLES MINI CHARACTER BLIND BAG - Was £2.99 now 1p or free with two other items
We have the perfect product for you! These Teenage Mutant Ninja Turtles Mini Character Blind Bag are cute and fun to play with. You can collect all of your favourite characters from in these blind bags. Each blind bag contains one character sent at random.
Get yours today before they sell out! With this Teenage Mutant Ninja Turtles Mini Character Blind Bag, you will be able to add some fun to your life! These 3 cm plastic figures make great gifts too! Collect them all or give them away as presents for birthdays, Christmas, or just because someone is special enough to deserve it!
* PENNY DEAL * DISNEY FROZEN 2 COLOUR PLAY PACK - Was £2.99 now 1p or free with two other items
Do you love Frozen? If so, then this is the perfect gift for you! This Disney Frozen 2 Colour Play Pack includes over 30 colouring pages with set of four colourful pencils. You're all set to get colouring and create your own journey of discovery just like Anna and Elsa. It's also a great way to spend time with friends or family. You can make memories together as you coluor in these beautiful pictures from your favourite movie!
* PENNY DEAL * SUPER JUMBO CHRISTMAS COLOURING BOOK - Was £3.99 now 1p or free with two other items
This Super Jumbo Christmas Colouring Book is packed with festive pictures to colour in. There are over 190 pages full of Santa, reindeer, penguin, and snowman pictures! The best part about this colouring book is that it can be shared between friends or family members. You'll have hours of fun spending time together while enjoying the wintery season.
If you're looking for a way to keep your kids entertained during those cold winter days then look no further than this Super Jumbo Christmas Colouring Book! It has everything they need to enjoy their favorite activity without getting bored or distracted by anything else going on around them. This coloring book will provide endless entertainment all day long!
GREEN SLIME PLAY - MAKE YOUR OWN SLIME - Was £2.99 now £1 or free with two other items
Make your own ooeey gooey slime with this Green Slime Play Set. It's perfect for big slime fans out! They will be able to make 4 litres of bright green slime... perfect for creating the ultimate slime bath! Simply sprinkle 4 litres of water and 20g of slime, wait 15 minutes and get ready for a slime-tastic adventure! Luckily for parents, the slime can be drained away and disposed of easily. Suitable for children aged 3 years and over.
TOTZ TROLLS MINI TROLL FIGURE BLIND BAG - Was £3.99 now £1 or free with two other items
The best things come in small packages and that is definitely the case with the Totz Trolls Mini Troll Figure. These Totz are adorable and fun for your kids to play with. It's also makes a great party bag filler, so it's worth grabbing a couple if your little one has a birthday coming up. With super fun colourful bodies and crazy coloured hair, these trolls are bound to be a hit with the kids!
MINI RACERS SURPRIZE BALL - Was £2.99 now £1.25 or free with two other items
What's inside? It's a Surprize! Crack open the colourful ball to see which collectible car you've got! This craze toy is wildly popular amongst children so it's worth grabbing one before they're gone. These Mini Racers Surprise Balls are fun mini toys that any little one will enjoy. They can crack the ball open and collect all the styled racing cars and vehicles.
MY MINI MIXIEQS BLIND BAG FIGURES BOX - Was £4.99 now £2 or free with two other items
This My Mini MixieQ's world is similar to ours... except it's totally cube-ular! Your kids will love playing with the small figure included in this My Mini MixieQ's Blind Bag Figure Box. Each figure features Pop and Swap hair and outfits which allow you to customise your characters how you want. They'll give your child hours of fun, plus these little figures make fantastic party bag gifts. Each figure is sold individually and styles vary.
PoundToy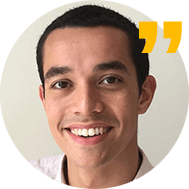 Tom's Tips for PoundToy
You get free tracked home delivery when you spend £25