Cheap Boston Duvet & Pillow CO Anti Allergy Safer Sleep Bed Set Only £5.5
Available from Sleepseeker
I just found this great deal. It's reduced from £7.99 to £5.50! You can get it from www.sleepseeker.co.uk with Free Delivery.
Boston Duvet & Pillow Company offers you the Anti-Allergy safer sleep bed set. We know that for some people, Finding the right filled bedding can be a nightmare. You want to be sure that your filled bedding won't give you a horrible case of the sniffles or aggravate your allergies because that will ruin a good sleep. Our safer sleep anti-allergy range offers protection through the night and has the anti-allergy UK seal of approval, which is reassuring especially when concerning your little ones. With light, polyester filling treated with an anti-microbial material, you can rest safe in the knowledge that your child won't be bothered in the night by allergy-causing microbes, bacteria, fungi, and house dust mites. We know our safer sleep range works, simply because this is the same technology that has been used in hospitals for over 40 years the Boston safer sleep range of Anti-Allergy duvets and pillows gives you complete comfort and protection while you sleep. Boston Duvet & Pillow Company provide bedding in a full range of materials to give you the perfect night's sleep. From natural to Anti-Allergy fillings, the majority of our products are made in the heart of Lincolnshire, which has been the home of duvet and pillow manufacturing for over 100 years. Breathable polycotton cover for a more restful sleep.
This is an amazing deal with good price!!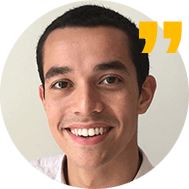 Tom's Tips for Sleepseeker
We have 23 Sleepseeker deals on Latest Deals.