Buy Hatchimals Pengualas Pink Egg
Available from Amazon Germany
Hatchimals Update Thursday 2nd February 2017
Amazon has Hatchimals Egg - Pink
In stock on February 5, 2017.
Price: £59.99 & FREE Delivery in the UK.
Order it now.
Dispatched from and sold by Amazon.
https://www.latestdeals.co.uk/deals/hatchimals-are-here-amazon?page=1
Hatchimals Update 10th December 2016
If you are reading this after 7am on Saturday 10 Dec, you missed it. Sorry.
The Hatchimals Egg - Pink will be IN STOCK at Amazon on December 17, 2016. Order it now.
Price: £59.99 & FREE Delivery in the UK.
Dispatched from and sold by Amazon. Gift-wrap available.
Update Friday 11th November 11.16AM
I've changed the link to go to Amazon UK as Amazon Germany and Toys R Us are either out of stock or same price. So makes more sense to get Hatchimals from Amazon UK.
Update Thursday 10th November 12:52PM
There's a cheaper alternative that's £2.35 here - http://ldeals.uk/2eXhKv2
And Johnny has found this cute living puppy toy that may make a good alternative as well - http://ldeals.uk/2fAhS25
Update Wednesday 9th November 4.43PM
Hatchimals are coming back in-stock mid to late November, then nothing until January 2017.
A spokesperson from Hatchimals has said,
"The consumer response to Hatchimals has been extraordinary, exceeding all expectations. Some of our first shipments have already sold out. While additional product will hit retail shelves in November, we anticipate this inventory will also sell out quickly.
"We have increased production and a whole new batch of Hatchimals will be ready to hatch in early 2017. This is a special season and we don't want anyone to be disappointed, nor do we support inflated prices from non-authorized resellers. We are working on creative solutions to help kids and their parents withstand the wait."
It was also reported in The Guardian that Hatchimals manufacturer "Spin Master said it had ramped up production and was overseeing a phased supply into stores to ensure consumers were not disappointed."
Update Sunday 6th November 9:01PM
Toys R Us now out of stock. This link goes to Amazon UK who have it but at expensive price.
Update Saturday 5th November 8.08AM
Toys's R Us has them in stock. If you're reading this after 10AM they're probably out of stock already. Still worth checking Limited to 1 per customer: http://bit.ly/2fmXhAF
Update Friday 4th November 10.30AM
Argos has confirmed stock will be available on the 19th November, 4th December and 11th December. Smyths is saying you can pre-order Hatchimals from 7th November - 14th November. Button above goes to Amazon UK now
Update Thursday 3rd November 8.34PM
Smyths now out of stock. Says they expect more stock on November 12th. Button above goes to Amazon UK now.
Update from Tom Thursday 3rd November 16:33:
Hatchimals are available in-store at Smyths Toy Stores nationwide. You can click & collect. £59.99. http://ldeals.uk/2fgbCyI
Update from Tom Thursday 3rd November:
Amazon Germany has now increased the price to a silly amount so it's now a better deal to get it from Amazon UK again. I have updated the link so that it goes to the Amazon UK store. Should Amazon Germany become cheaper again, I will change it back.
Update from Johnny Thursday 3rd November:
Very few hatchimals in stock anywhere in the UK at present. Small deliveries sell out within a few minutes online right now. New hatchimal stocks are expected to arrive between 14th and 28th November at several retailers, so keep checking back here on LatestDeals.co.uk for updates. Johnny.
p.s. If you're going mad, have a look at this cheap £2.35 Hatchimals alternative: http://ldeals.uk/2eXhKv2
31st October:
Hurry! Buy your Hatchimals Pengualas Pink Egg IN STOCK NOW at Amazon Germany at Euros 66.28 (£59). Click to buy. Other hatchimals in stock are the Hatchimals Draggles Purple Egg at Euros 71.96 (£64).
"Where Can I Buy Hatchimals?"
Hatchimal Eggs are the must-have toy for Christmas 2016. Most retailers out of stock within hours of new stock being annouced. For now, Amazon Germany is an excellent bet, but they only have about 50 hatchimal eggs. Hurry up if you want one!
To translate the Amazon page from German into English. Just click the 'Translate' button on the far right of the URL bar. Hatchimals are in stock!
Johnny
To translate the Amazon page from German into English. Just click the 'Translate' button on the far right of the URL bar. Hatchimals in stock!
All about hatchimal eggs
Fall in love with a hatchimal Egg - an amazingly interactive toy. Hold your hatchimal close and listen to its heartbeat, flip it over, shake it, cuddle it, tap it and will tap back! As you interact with your hatchimal noises come from the egg, lights flash inside, and then the pecking starts!
Hatchimals are magic interactive creatures that live inside eggs. What's inside the egg is a surprise, but it needs to hatch first, and that means keeping the egg 'warm', moving it around, giving it lots of loving rubs and cuddles!
Hatchimals can't hatch on their own, your touch encourages them to peck their way out of the egg. Its eyes light up as it makes cute sounds, telling you how it's feeling.
Soon you'll see rainbow eyes – it's hatching time! Once your hatchimal has hatched you can look after it through three stages, from baby to toddler, and then to kid.
Teach your hatchimal to walk, talk, dance, play games….it can even repeat what you say in its own cute voice.
What's great is that the more you interact and play with it, the more skills and games your hatchimal reveals. I have added some more hatchimal pictures in the LatestDeals Comments section below.
Prices for Hatchimal Eggs on Amazon are in the £60 to £90 range. Cheapest when Amazon have their own stock.
Good luck with your home's new pet. And don't forget to give your hatchimal a kiss from me!
And remember, a hatchimal is not just for Christmas!
Johnny.
Sign-up to LatestDeals for free to get the best deals delivered straight to your inbox: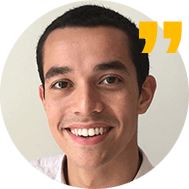 Tom's Tips for Amazon Germany
We have 76 Amazon Germany deals on Latest Deals.