Cadbury's Chocolate Treat Bundle - 15 Pieces *£10 Minimum Order
Available from Poundshop
£1
85 people like this deal
Get Deal
Description
Cadbury's Chocolate Treat Bundle (15 Pieces)
£1.00
This bundle is filled with classically delicious chocolate bars from Cadbury. With a lineup of 3 of Cadbury's best chocolatey treats, Twirl, Timeout and Crunchie, this bundle is perfect for munching through in front of your favourite tv show or movie!
This bundle brings together crunchy honeycomb, crisp wafers and melt-in-the-mouth milk chocolate that is hard to resist.
Bundle Contains:
- Cadbury Timeout Fingers (Pack of 6) - A ripple of smooth cocoa filling, sandwiched between two crispy wafers and wrapped in Cadbury milk chocolate – the delightfully dippable tea time treat!
- Cadbury Twirl Bars (Pack of 5) - Two fingers of indulgent chocolatey swirls, wrapped in smooth Cadbury milk chocolate that melt in your mouth as the twirling ribbons unfold!
- Cadbury Crunchie (Pack of 4) - A chunky, gold bar of delicious honeycomb, smothered in thick Cadbury milk chocolate that shatters into mouth-watering crunchy pieces.
Ingredients:
Timeout:
Sugar, Wheat Flour, Vegetable Oils (Palm, Rapeseed), Cocoa Butter, Cocoa Mass, Skimmed Milk Powder, Whey Permeate (from Milk), Wheat Starch, Milk Fat, Fat-Reduced Cocoa Powder (1 %), Emulsifiers (E442, Soya Lecithins, E476), Potato Starch, Salt, Raising Agents (E500, E503), Whey Powder (from Milk), Flavourings, Milk Chocolate: Milk Solids 14 % minimum, Cocoa Solids 25 % minimum, Contains Vegetable Fats in addition to Cocoa Butter
Twirl:
Milk, Sugar, Cocoa Butter, Cocoa Mass, Whey Powder (from Milk), Vegetable Fats (Palm, Shea), Emulsifiers (E442, E476), Flavourings, Milk Solids 14 % minimum, Cocoa Solids 25 % minimum, Contains Vegetable Fats in addition to Cocoa Butter
Crunchie:
Milk, Sugar, Cocoa Butter, Cocoa Mass, Whey Powder (from Milk), Vegetable Fats (Palm, Shea), Emulsifiers (E442, E476), Flavourings, Milk Solids 14 % minimum, Cocoa Solids 25 % minimum, Contains Vegetable Fats in addition to Cocoa Butter
Allergen Info
Contains: Wheat, Milk, Soya
Poundshop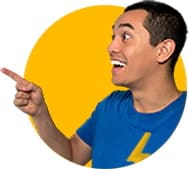 Tom's Tips for Poundshop
UK Mainland Standard Delivery
Delivery within 3-5 working days
- Spend £10 - £29.99 (£5.95 delivery)
- Spend £30 - £39.99 (£3.95 delivery)
- Spend £40+ (Just £1 delivery)