Cheap Cats (DVD) - Only £9.99!
Available from Amazon
Cats (DVD) [2019]
£9.99
Pre-order Price Guarantee.
DVD Release Date: 1 Jun. 2020
Run Time: 105 minutes
Oscar-winning director Tom Hooper (The King's Speech, Les Misérables, The Danish Girl) transforms Andrew Lloyd Webber's record-shattering stage musical into a breakthrough cinematic event.
Cats stars James Corden, Judi Dench, Jason Derulo, Idris Elba, Jennifer Hudson, Ian McKellen, Taylor Swift, Rebel Wilson and introduces Royal Ballet principal dancer Francesca Hayward in her feature film debut.
Featuring Lloyd Webber's iconic music and a world-class cast of dancers under the guidance of Tony-winning choreographer Andy Blankenbuehler (Hamilton, In the Heights), the film reimagines the musical for a new generation with spectacular production design, state-of-the-art technology, and dance styles ranging from classical ballet to contemporary, hip-hop to jazz, street dance to tap.
Bonus Features
Feature Commentary with Director Tom Hooper
9 Lives: The Cast of Cats
Singing Live
Making Macavity
A Director's Journey
Making Music
The Art of Dance
Scaling Up
A Little Magic
The Dancers
Cat School
Top Reviews
5.0 out of 5 stars Cats is an astounding production, don't miss it!!
Reviewed in the United Kingdom on 23 December 2019
I usually don't review stuff on amazon that isn't out yet on DVD/Blu-ray, but I have to make an exception here. With so many bad reviews for the movie of Cats, I went to the cinema with doubt in my mind about what I was going to see... I had seen the trailer and while the cat people were strange, the trailer was enough for me to want to see the movie.
I'm so glad I didn't let the negative reviews of this movie stop me because I have gone to the cinema two nights in a row to see this movie I have loved it so much! I will admit, it took me a while the first night to get use to the cats, and the story is a little slow to take off, but when it does... The story of Cats grabbed me and never let go! It is a very funny and moving story too. The songs and the music are wonderful, so much so I went out and bought the soundtrack! And by the time the credits ran at the end, I was emotionally charged and feeling very fulfilled after watching a truly wonderful movie!
I feel the majority of bad reviews are from people caught up in the bash-the-movie crowd. It's totally fine if the movie is not to your liking, but get passed the costume designs which are incredible, and instead follow the story, the many varied different cat characters, and the touching and funny tale of cats bidding for a new life. This movie is awesome and doesn't deserve the bad knocks it's getting.
Charlie Breakspear
4.0 out of 5 stars Cats 2019
Reviewed in the United Kingdom on 20 December 2019
I watched this today in cinemas and i really enjoyed it. I do think there were more songs than talking. The cat designs or costumes were really good. The critics only rated the film 1 star, but i totally disagree with that and I do think audiences will love it. It is probably the best universal film i have watched now. I think people of all ages will enjoy this.
LindaC
5.0 out of 5 stars A Stupendous Experience!
Reviewed in the United Kingdom on 26 December 2019
Saw this on the day it was released for general viewing at the cinema. Went to my seat prepared to be disappointed, as had heard that there were bad reviews.
Was transfixed within ten minutes. This is a magical, beautiful version of the stage show, fronted by the luminous Francesca Hayward, whose character Victoria has been given more prominence in order to bring the wonderful songs together in a continuous thread. The costumes are clever and believable - don't know what people are talking about when they criticise them. Every song is delivered in the best way possible, by the famous cast, and if you loved the stage show, you'll love this, I guarantee it!
Agree with others that the critics have it wrong this time and that the public will love this film, flock to it, and make it a huge, unadulterated and complete success.
Catwoman, Perthshire
4.0 out of 5 stars Don't listen to the critics!
Reviewed in the United Kingdom on 22 December 2019
I've just seen this at the cinema having heard/read all the terrible reviews - I THOROUGHLY enjoyed it and fail to understand why it's been universally panned. I wonder, has Tom Hooper upset some of the luvvies, because that's how it seems?! Before seeing it at the cinema I rewatched an old stage version which was recently broadcast on Sky Arts - much preferred this film version. Beautifully shot and excellent performances throughout, although personally I wasn't keen on the barge scenes with Ray Winstone ( his being the weakest performance too). DO NOT LET THE CRITICS PUT YOU OFF! Go and see it and hopefully, like me, you'll really enjoy it and wonder how one critic gave it zero stars (totally incredulous but then that's critics for you!).
Amazon Customer
5.0 out of 5 stars A Gem!
Reviewed in the United Kingdom on 31 December 2019
It may be 'cool' to hate this film but you'll miss out on a treasure. This is a colourful, imaginative and emotionally engaging film. The pre-release of the film songs did this film no service. Songs have been played out of context on the radio for people to make fun of. Within the context of the film the emotion and energy of the new interpretations of well-loved Cats standards add richness to characters and stories. Andrew Lloyd Webber's career has spanned eras transitioning and marrying pop to classical music; creation of accessible and popular operas; innovation in stage effects interpreted via contemporary CGI. This film is another transitional piece. It could have just been a filmed story with inserted musical numbers like any Disney movie; instead we get a continuous lyrical storytelling. There are some changes; the new Taylor Swift song Beautiful Ghosts is knitted in instead of the saga of Growl Tiger and Griddle Bone, I wished we could have had both! The dancing and choreography throughout the film is energising and in particular I loved Steven McRae's Skimbleshanks number. Idris Elba is a satisfyingly evil Macavity and it was lovely seeing Judy Dench and Ian McKellen acting so beautifully together. A++++
A O K R
5.0 out of 5 stars Do not miss this version - it is brilliant!
Reviewed in the United Kingdom on 22 December 2019
This film is vastly underrated and Francesca Hayward is a brilliant discovery! There are no weak links in the cast and Judie Dench is a lovely old Deuteronomy ! The critics have got this wrong and I think the more discerning public will love it. The story is so much clearer than
In the original show! I saw it prepared to be disappointed but I was blown away! I could watch F H for hours as her whole performance is outstanding! What a find!! You must see it!!! AOKR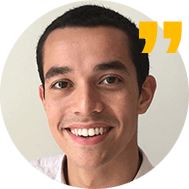 Tom's Tips for Amazon
Save on delivery with Amazon Prime. You can get a 30-day free trial here.
Find bargains with our Amazon Discount Finder tool.
Just under £20? Find something cheap for free delivery.
We have 146,534 Amazon deals and 1,142 Amazon discount codes on Latest Deals.