Cheap Cinema Tickets
Available from Comparethemarket
** Updated 3rd October **
Ok so as the summer is very sadly coming to an end and the nights are getting darker earlier, its time to look forward to nights out at the cinema all wrapped up cosy watching the latest blockbuster! Going to the cinema can be quite expensive so I have put together this thread to make it a bit cheaper so you have more spare cash for other things.
Get a year of 2 for 1 cinema tickets every Tuesday or Wednesday when you take out an insurance policy through Compare The Market. Some people have got it for free using the instructions in the post but if that doesn't work for you - select a 1 day trip insurance for the UK and get it for under £2 which covers you for the whole year. My local Odeon is £5.75 per person to book online so get 2 for £5.75 online as 75p booking fee or 2 for £5 by just turning up - £2.50 each to see a film is a bargain!
You can also get 2 for 1 on starters, mains and desserts Sunday - Thursday for breakfast, lunch and dinner for up to 6 people with one code if you want to go for something to eat before or after the film saving you even more money. Valid in places like Frankie and Benny's, Pizza Hut, Pizza Express, Chiquito, Prezzo, Cafe Rouge & Bella Italia too plus other local restaurants.
Odeon Tickets 5 For £20 or 2 For £10 At Groupon
** This deal ends tomorrow 4th - use your tickets by 10th October **
Great offer on at the moment from Groupon for 5 x Odeon cinema tickets for £20 or 2 for £10. Buy now and you you can use all day every day on 2D films until 10th October. Each ticket has a 75p booking fee so buying the 5 tickets gets you in for £4.75 each total. You must book online and the following exclusions apply
Excludes all 3D showings.
Excludes all Joker screenings.
Booking possible on the following films from; It Chapter Two from September 20th, Downton Abbey from September 26th; all dates inclusive.
2 x £20 Vue Gift Cards For £34.99 At Costco
Get 2 x £20 Vue Cinema gift cards for just £34.99 at Costco. You need to buy 2 lots (£80 worth for £69.98) online or you can buy just the one in store. Great for birthdays or using yourself as they are just like cash so you can use them for the offers to save you even more money. Can be used for food, drink or tickets and are valid for 12 months from date of purchase.
Odeon Family Super Saver - 4 Tickets + 5 Snacks For £35
Great if you want to take the family and have snacks included. Available both online and in the cinema. You get 2 adults and 2 children's or 1 adult and 3 children's standard 2D cinema tickets plus any 5 snacks and drinks from a choice of - medium dispensed soft drink, SMART water 850ml, medium popcorn, Kids Mix, classic hot dog, regular pick & mix cup, bag of sweets, 50g candy floss or one ice cream from Ben & Jerry's S'wich range.
Valid at following cinemas -
Epsom, Guildford, Kingston, Streatham, Beckenham, Orpington, Kilmarnock, Braehead and Northwich.
Free Adult Cinema Ticket With British Gas Rewards
Definitely worth a check if you are with British Gas. Check your reward account and see if it's showing for you. You get a free adult cinema ticket for Vue and there are 95,000 vouchers available valid until 31st December.
Odeon Kids Club - School Holidays and Weekends £2.50 Per Ticket
Great cheap idea for the upcoming October half term? Really cheap way of entertaining the kids - on all school holiday mornings and every Saturday and Sunday in term time. Just £2.50 per ticket for adults or kids for Odeon Kids club. Don't book online or you'll get charged a 75p booking fee per ticket in top - just turn up. No need to try and keep them quiet or still either and make it even cheaper by stopping off at the supermarket first and stocking up on bags of sweets or crisps - you can take your own food and drink into the cinema!
Vue Mini Mornings - £2.49 Per Ticket
Similar to Odeon, Vue have their own version called Mini Mornings just £2.49 per ticket for adults or kids. Every Saturday and Sunday from 10am and all weekdays in school holidays too. They are showing Toy Story 4 at the moment too so if you haven't seen it yet its a cheap way to!
Reel Kids Club £2 for 2D / £3 for 3D
If you are lucky enough to live near a Reel cinema, you can get a 2D ticket for £2 each and a 3D ticket for £3 each for the Reel kids club every Saturday and Sunday morning and every weekday in school holidays. Its also a great idea for a kids birthday party as well?!
Empire Juniors £1.50 Per Ticket
Empire is a small independent cinema chain and they do Empire Juniors tickets weekends for £1.50 per ticket for adults and children.
Birmingham Great Park, Bishop's Stortford, Catterick Garrison, Clydebank High Wycombe, Ipswich, Slough, Sunderland, Sutton (Surrey), Sutton Coldfield, Swindon (Greenbridge), Walthamstow and Wigan all included.
Odeon Limitless £17.99 A Month Plus 2 Months Free
Great for cinema buffs! My eldest son and his girlfriend have this and its currently on offer for £17.99 a month (Excluding Central London Cinemas) Or £19.99 a month including Central London Cinemas plus if you use the code STUDENT2 - you get your first 2 months absolutely FREE! Go as many times as you like every month and also get 10% off food and drink bought at the cinema and invitations to exclusive preview screenings too. Offer ends 31st October so get it now before offer ends.
Gift Card Tips & Tricks
Another tip is to look out for gift card offers in store at Tesco, Asda and Morrisons. With Morrisons, they usually offer 5000 More Points when you buy a gift card which is the equivalent of £5 off a Morrisons spend. They usually happen every 3 months so keep an eye out and stock up when on offer. They recently did 20% off Odeon gift cards making the £25 ones just £20 and they can be used like cash so you can use them on food, drink, kids club tickets and any other offers including the Meerkat 2 for 1 making them even cheaper! Using this, Meerkat movies that are £5 for 2 work out at 20% off by paying with your discounted Odeon giftcard so you actually only pay £4 in real money. 1 x £25 Odeon gift card for £20 with the 20% off gets you 5 visits for 2 with Meerkat Movies.
Why not buy Pizza Express gift cards and team them with the Meerkat Meals and get 20% off too? My local does a Sloppy Giuseppe pizzas for £11.60 so you get 2 with Meerkat Meals on BOGOF so by paying with a Pizza Express gift card (£20 for £16 with 20% off) you actually only pay £9.28 - takes a bit if working out but using these 2 gift card and offer stacks, 2 people can see a film and have a pizza out eat for £13.28!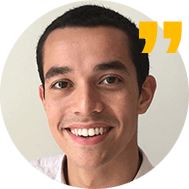 Tom's Tips for Comparethemarket
We have 15 Comparethemarket deals on Latest Deals.