Cheap Takeaway Deals & Tips Including Freebies For Emergency Workers
Available from LatestDeals.co.uk
196 people like this deal
Get Deal
over a year ago - refreshed over a year ago
Description
** Updated 19th March **
Ok it looks like we are going to have to stay in for a while now but you still want a treat with a takeaway or maybe you can't get out to get some food.
Takeaways can be expensive so I have put together a list of tips, tricks, websites and apps to make it a little bit cheaper for us all...
25% off all orders at Uber Eats for new and existing accounts with code UK25OFF
This code ends 11.55pm on 25th March and you can use it at KFC, McDonalds - anywhere that delivers via Uber Eats.
If you are self isolating, you can also request them to leave it at your door or in a lobby - just add the instructions in the notes section. Track your order via the app so you know when its been delivered.
If you are self isolating, make sure you pay online and leave a note for the takeaway to leave in your porch or on your doorstep etc.
Have you heard of them? Website and an app to order food in your local area BUT unlike Just Eat, they don't charge you 50p admin charge per order and they don't charge the takeaways high rates of commission so they pass the savings on to you. Have a look and see what's in your area but example of my locals...
Order through Just Eat
EXACT Same order from same place through Food Hub
Its a 27% saving for the same food, the same place and the same delivery speed..... tempted?! The only downside is Foodhub just does local independent food deliveries, if you want KFC or McDonalds its not for you but if you want a kebab, Indian or Chinese it's fab...
If you download the app, it tots up and tells you how much you have saved by ordering through them too.
Our Very Own Domino's Pizza Voucher Finding Tool
Made exclusively for us by Tom and Kelsey this finds the latest verified codes that will actually work in your area. Just put in the postcode that you want the delivery to go to and the results come back with codes you can use so you never have to pay full price for a Domino's Pizza again.
Also on Friday 20th March, selected Domino's are doing free medium pizzas if you work for the NHS and have ID
If you are work for the NHS or Emergency Services, you can also get 50% off food for collection (Must show ID card) and between 25 - 30% off delivery. Also don't forget the awesome 2 for Tuesday deal with BOGOF on all medium and large pizzas on collection and take away
This is an app where businesses can "sell off" any food they have left at the end of the day that is still perfectly good to eat and Too Good To Go (In the bin). Just download the app on iOs or android, put in your postcode (Work or home) and it will come up with a list of places that have food waiting to be rescued...
In my local area Morrisons, Yo Sushi, Green King Carvery, Toby Carvery and some food markets are all listed. I have played around with a few other postcodes and in London and other cities they have posh bakeries and cafes with people getting lots for little and you are helping save the planet too!
Just pick which one you want, pay, then go there at the stated time and pick up your food. You will pay a maximum of £4 but what you get could be worth a lot more.
The Yo Sushi by me offers a Magic Bag for £3.50 that's worth £10+ and there are also ratings on individual places so you can see what people have had and how they rate it.
A cheeky but clever way to get 2 free coffee's for every 6 you buy instead of the usual 12 from McDonalds. Download the app and order through there and you get a virtual stamp towards a free cup of coffee when you buy 6 but you also get a physical sticker on the cup too so you can get 2 cups of coffee free for every 6 you buy rather than the usual one.
McDonalds are also offering free hot and cold drinks to emergency service, health and social care workers on production of ID for in drive thru's and takeaways (They are no longer allowing you to sit in)
Big Mac & Medium Fries For £1.99 Instead Of £4.08
Get a Big Mac and medium fries for £1.99 instead of £4.08 at McDonalds. Buy something cheap or womble a receipt from the floor and go to the website
fill in a short survey using the 12 digit code on the receipt then at the end, you get a 5 digit offer code which you can then use for a £1.99 Big Mac and fries saving you over 50%. Then us the receipt you get for that for the next survey and carry on and on and on!
BK Melt King Box - £4.99
Choose any melt, a side inc 4 Chilli Cheese Bites 4 x Nuggets or Mini Ice Cream and a regular drink & fries for only £4.99 via Burger King app
Burger King are offering free hot and cold drinks to NHS, emergency and social workers when you show ID too
You can also download the Burger King App for up to date offers in your local too.
KFC Fill Up Lunch Mini Fillet Burger, 2 Hot Wings & Fries £1.99 before 3pm
Get a Fill Up Lunch at KFC for only £1.99 every day before 3pm until 19th April. You get a mini fillet burger, 2 x hot wings and regular size fries too all for £1.99 - great value! Plus add 2 more hot wings or a drink for an extra 99p
Pizza Hut 50% Off Pizzas With £15 Spend
Get 50% off pizzas at Pizza Hut when you spend £15 plus free delivery when you spend £11.99 or more as well. No code needed as it applies automatically plus some branches do 3 sides for £5 to go with it so worth checking what your local has to offer...
50% Off Pizzas when you pay with Paypal over £20
50% off pizzas when you spend £20 with PayPal: Offer entitles customer to 50% off pizzas when they spend £20 or more when checking out with PayPal. Online only. Excludes Ice Creams and drinks from qualifying spend and discount. Offer valid until 26th March 2020. Take Two Tuesday: Offer entitles customer to buy one pizza or side and get another up to the same size and value free. Only available on Tuesdays. Minimum spend for delivery applies. Offers available at participating stores only and excludes Butlins, Haven Holiday Parks, Ribby Hall Village, Planet Ice, on campus stores and Ireland. Products added as part of these offers cannot be used in conjunction with any other offer. Offers can be withdrawn without notice.
20% off orders of £15 or more every Tuesday at Just Eat for cheeky Tuesday. No code needed as it applies automatically when you reach the £15 spend. Also stacks with existing offers on individual restaurants too. My tip is add the same items on Food Hub and see if it's any cheaper then go with the cheapest
Free Starbucks Coffee for NHS, Council & Emergency Staff
In support of their courage, commitment and resilience, we will offer free filtered coffee to all NHS, council and emergency services staff, effective immediately," Starbucks said.
Workers will be able to show their badge at the checkout for a free filter coffee every day
Greggs Free Hot Drinks For Emergency service, health & social care workers
Carluccios - Free Hot Takeaway Drink & 50% Off For NHS Staff
Itsu - Free Miso & Hot Drinks + 50% Off For NHS
We've also been working on how we can better support our brave NHS staff and are extending our discount to 50% off, offering free miso and hot drink all day.
We are also committed to finding a way to support people who work in hospitals near an itsu with free food and we are reaching out to charities to offer free food for more vulnerable people.
As of today we have over 70 shops in London, Cambridge, Oxford, Reading, Leeds, Stansted Airport and Heathrow Terminal 5.
Pret A Manger - Free Hot Drinks + 50% Off Everything Else For NHS
LatestDeals.co.uk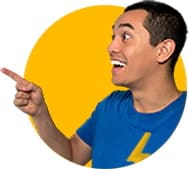 Tom's Tips for LatestDeals.co.uk