Cheap Takeaway Deals & Tips....
Available from LatestDeals.co.uk
** Updated 10th October **
Ok so Celebrity X Factor starts on Saturday and my personal favourite Gogglebox has started again so it's time for scented candles, heating back on, cosy nights in with blankets and a takeaway!
Takeaways can be expensive so I have put together a list of tips, tricks, websites and apps to make it a little bit cheaper for us all...
Have you heard of them? Website and an app to order food in your local area BUT unlike Just Eat, they don't charge you 50p admin charge per order and they don't charge the takeaways high rates of commission so they pass the savings on to you. Have a look and see what's in your area but example of my locals...
Order through Just Eat
EXACT Same order from same place through Food Hub
Its a 27% saving for the same food, the same place and the same delivery speed..... tempted?! The only downside is Foodhub just does local independent food deliveries, if you want KFC or McDonalds its not for you but if you want a kebab, Indian or Chinese it's fab...
If you download the app, it tots up and tells you how much you have saved by ordering through them too.
Our Very Own Domino's Pizza Voucher Finding Tool
Made exclusively for us by Tom and Kelsey this finds the latest verified codes that will actually work in your area. Just put in the postcode that you want the delivery to go to and the results come back with codes you can use so you never have to pay full price for a Domino's Pizza again.
If you are work for the NHS or Emergency Services, you can also get 50% off food for collection (Must show ID card) and between 25 - 30% off delivery. Also don't forget the awesome 2 for Tuesday deal with BOGOF on all medium and large pizzas on collection and take away
This is an app where businesses can "sell off" any food they have left at the end of the day that is still perfectly good to eat and Too Good To Go (In the bin). Just download the app on iOs or android, put in your postcode (Work or home) and it will come up with a list of places that have food waiting to be rescued...
In my local area Yo Sushi, Green King Carvery, Toby Carvery and some food markets are all listed. I have played around with a few other postcodes and in London and other cities they have posh bakeries and cafes with people getting lots for little and you are helping save the planet too!
Just pick which one you want, pay, then go there at the stated time and pick up your food. You will pay a maximum of £4 but what you get could be worth a lot more.
The Yo Sushi by me offers a Magic Bag for £3.50 that's worth £10+ and there are also ratings on individual places so you can see what people have had and how they rate it.
A cheeky but clever way to get 2 free coffee's for every 6 you buy instead of the usual 12 from McDonalds. Download the app and order through there and you get a virtual stamp towards a free cup of coffee when you buy 6 but you also get a physical sticker on the cup too so you can get 2 cups of coffee free for every 6 you buy rather than the usual one.
Big Mac & Medium Fries For £1.99 Instead Of £4.08
Get a Big Mac and medium fries for £1.99 instead of £4.08 at McDonalds. Buy something cheap or womble a receipt from the floor and go to the website
fill in a short survey using the 12 digit code on the receipt then at the end, you get a 5 digit offer code which you can then use for a £1.99 Big Mac and fries saving you over 50%. Then us the receipt you get for that for the next survey and carry on and on and on!
Long Big King & Fries £1.99 At Burger King
Get a long big king burger and fries for £1.99 at Burger King. 2 grilled burgers with double cheese, sliced ​​onions, lettuce, pickles and BIG King sauce served on warm toasted long bun with fries!
You can also download the Burger King App for up to date offers in your local too.
KFC Fill Up Lunch Mini Fillet Burger, 2 Hot Wings & Fries £1.99 before 3pm
Get a Fill Up Lunch at KFC for only £1.99 every day before 3pm until 19th October. You get a mini fillet burger, 2 x hot wings and regular size fries too all for £1.99 - great value!
Pizza Hut 50% Off Pizzas With £15 Spend
Get 50% off pizzas at Pizza Hut when you spend £15 plus free delivery when you spend £11.99 or more as well. No code needed as it applies automatically plus some branches do 3 sides for £5 to go with it so worth checking what your local has to offer...
20% off orders of £15 or more every Tuesday at Just Eat for cheeky Tuesday. No code needed as it applies automatically when you reach the £15 spend. My tip is add the same items on Food Hub and see if it's any cheaper then go with the cheapest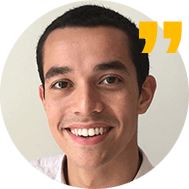 Tom's Tips for LatestDeals.co.uk
1) Search for discount codes here
2) Sort deals by category and topic
3) Find deals for a specific retailer here
4) Use our Amazon tool to find hidden discounts
We have 104 LatestDeals.co.uk deals on Latest Deals.