How to get cheap train tickets, the ways I have found to save the most money!
Available from Virgin Trains
Hi,
This deal is mostly about knowledge which I have linked together over my time at university.
Firstly, don't use a website like red spotted hanky/ trainline etc as the same ticket prices can often be found elsewhere.
The best I have found for this is Virgin Trains. But you can book for any train company by typing the origin/ destination into the search boxes.
They offer 1% cashback via topcashback (a website which attempts to claim back a portion of your spend) and the same ticket options as the 'discount retailers'. (Topcashback also sometimes offer a bonus discount weekends, generally around bank holidays where a 'top up' (normally between £2.50 and £5) is offered for a small spend.
Next I would always try to book in advance, the advance tickets tend to be considerably cheaper than the standard.
Next use a ticket splitting website (google it) to see if your ticket can be split up into different journeys to save some £££, if it can there is always a chance you can work out how without paying the fees they normally charge. To do this you reattempt your search criteria in the virgin website to shorter stints. For example Cardiff to Manchester Piccadilly can often be found cheaper when splitting at Shrewsberry. Then purchase these two tickets as above via Virgin Trains.
I would always recommend a railcard, these are currently offered free with a Santander student account and if your not but still eligible codes are regularly available online. Some journeys I have taken have more than covered the cost of the railcard in one trip.
Look out for operator specific discounts, which rarely appear on your operators website.
Finally I would suggest looking at any delayed departures, if your train is delayed by more than 30mins all train operators have to refund a portion of your ticket price, do not forget this as I have claimed in the past for delayed trains and have had up to 100% of the ticket cost returned!
I know its a bit exhausting looking at this list but I have saved significant amounts of money travelling using these methods in the past. An example of a trip where I saved alot would be between Cwmbran and Ormskirk. This trip would normally cost £70, but with the various discounts mentioned above can be as low as £15.
I hope this helps some of you!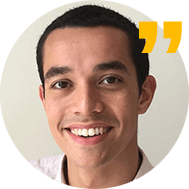 Tom's Tips for Virgin Trains
We have 11 Virgin Trains deals on Latest Deals.