Best Price! Commodore 64 Mini Retro PC Legacy Games Console CBM64 with Joystick
Available from Scan
Commodore 64 Mini Retro PC Legacy Games Console
Commodore 64 Mini Retro PC Legacy Games Console
C64 MINI: THE WORLD'S BEST-SELLING HOME COMPUTER – REBORN!
Launched in 1982, the C64 home computer went on to dominate the home computer scene throughout the 1980s. The new computer on the scene; Out goes the silent black and white experience and in with 64KB of RAM, colour graphics, and synthesizer sound. Millions of units were sold across the world and have a special place in the hearts of its former owners. As befits the original, designed as a home computer; you can also plug in a standard USB PC keyboard and use as a classic C64 to type in those old BASIC computer listings or program new games.
Install your own Games and Software
Commodore 64 Mini Retro PC Legacy Games Console
CUSTOMIZE TO SUIT YOUR GAMING NEEDS
35 years later and it's back. THEC64 Mini; A tiny but perfectly formed 50% scale replica of this much loved machine. THEC64 Mini plugs into any modern TV via its HDMI port and gamers can play any one of the 64 licensed classic pre-installed games using the classic style joystick at up to 720p HD. There are 2 modes which you can use to enjoy theses games, the first being Classic Mode and the second being Carousel Mode. The Commodore 64 supports 50Hz in Europe and 60Hz in America at 720p HD. Also load your own programs including multi-disk compatibility.
64 Games Included
Commodore 64 Mini Retro PC Legacy Games Console
CUSTOMIZE TO SUIT YOUR GAMING NEEDS
Alleykat, Anarchy, Attack of the Mutant Camels, Avenger, Battle Valley, Bear Bovver, Boulder Dash, Bounder, California Games, Chips Challenge, Confuzion, Cosmic Causeway, Cyberdyne Warrior, Cybernoid II, Deflektor, Destroyer, Everyone's a Wally, Firelord, Galencia, Gateway to Apshai, Gribbly's Day Out, Gridrunner (VIC 20), Heartland, Herobotix, Highway Encounter, Hover Bovver, Impossible Mission, Impossible Mission II, IO, Iridis Alpha, Jumpman, Mega Apocalypse, Mission AD, Monty Mole, Monty on the Run, Nebulus, Netherworld, Nodes of Yesod, Paradroid, Pitstop II, Planet of Death, Psychedelia (VIC 20), Ranarama, Robin of the Wood, Silicon Warrior, Skate Crazy, Speedball 2, Spindizzy, Steel, Street Sports Baseball, Street Sports Basketball, Summer Games II (includes Summer Games events), Super Cycle, Sword of Fargoal, Temple of Apshai Trilogy, The Arc of Yesod, Thing Bounces Back, Thing on a Spring, Trailblazer, Uridium, Who Dares Wins II, Winter Games, World Games, Zynaps.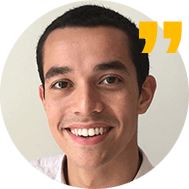 Tom's Tips for Scan
We have 140 Scan deals on Latest Deals.