COOLBABY Nintendo Classic NES (Inc. 500 Pre-Installed Games)「11.11 Sale Only」
Available from AliExpress
I was hoping they'd knock it to the £15's but £22 is the price during the 11.11 Sale. This going by a YouTube reviewer it's an actual high quality Chinese clone of the Nintendo Classic NES with HDMI, 500 (or 600) built in games, turbo buttons (the top ones) and quite durable.
With Box - £24.23 (P3)
Without Box - £22.72 (P4)
Packaging List:
1x Game Console ,( P1 P2 AV out 500 games, P3 P4 P5 HDMI out 500 games)
2x Hardwired Controllers
1x Cable for TV (P1 P2 AV cable out, P3 P4 P5 HDMI cable out)
1x AC electric power US plug (Match EU/AU/US plug)​, NO Box  OR Retail Box and special box for Option
Please Note:
If we don't have the HDMI 500 Games in stock , we will send out HDMI 600 Games for you . The price and the quality is the same.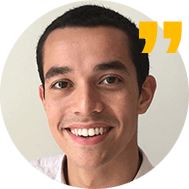 Tom's Tips for AliExpress
1) Most AliExpress products are shipped from China.
2) Allow up to 60 days for delivery.
3) Only shop with stores with lots of feedback.
4) Showing in USD$? At the top of the website or in the menu, you can change to £GBP.
5) Need to Contact Support? Speak to a customer service agent here
We have 644 AliExpress deals on Latest Deals.