Coopers of Stortford Black Friday Sale 2021
Available from Coopers of Stortford
The Black Friday offers at Coopers of Stortford are starting.
Coopers of Stortford is your one-stop-shop for all things home! They've got a huge range and great prices. Get yourself the perfect water boiler, percolator coffee pot and give your morning brew the perfect flavour with these amazing offers. They've also stocked up on fantastic decorating options like ceramic lamps, pillows cases that will match any room's décor at affordable rates.
Get a 20% Off discount on Coopers of Stortford's marvellous Home & Furniture collection on this Black Friday Sale. Use the Code: BLKFR21 to obtain this amazing offer!
You can't go wrong really with these great deals from Coopers of Stortford so don't miss out while stocks last.
The Standard Delivery is £4.99!
Thermal Water Boilers Was £59.99, Now £47.99!
Scalding, singeing water never felt so hot with the Thermal Water Boilers. With this instant hot water boiler, you'll never have to wait for your morning coffee again...you can have boiling water in seconds instead of waiting minutes. With five different temperature settings to choose from, whatever beverage suits your mood is only an instant touch away!
Set of 3 Copper King Saucepans Was £29.99, Now £23.99!
These Copper King saucepans are made to last. Made with a special ceramic coating, these copper-infused beauties now keep the heat even and distribute it evenly without sticking or burning your hands. Fun colours and cool-touch bakelite handles make them perfect for any kitchen!
Pop-Up Christmas Tree Was £79.99, Now £63.99!
Wanting to deck the halls with boughs of holly? This Pop-Up Christmas tree has all the fixings. Easily set up a cute and festive tree in seconds, without so much as a lick of fuss. All it takes is a quick pull, and the branches pop to life with green needles and full foliage twigs - display accessories attached right away to give you that snug ambience we all love about the Christmas season. Choose from three different heights for your delightfully easy festive environment.
1.5L Cordless Coffee Percolator Was £39.99, Now £31.99!
It's time to ditch those cups of burnt coffee and say no more to sputtering, uneven brew. Assemble the 1.5L cordless percolator with your favourite ground beans and press start- now you can enjoy a tasty cup anytime, without any cords or wires! The smart design lets you swing out a 360° base for easy cleaning; conveniently sized filters will keep pesky grounds from spoiling your next pot. The automatic shut-off means even when it's your turn to make coffee, there won't be any lingering worries over whether anything got left on.
CD Player & Radio Boombox Was £39.99, Now £31.99!
Haven't felt like listening to an album all the way through since you got your first mp3 player? It's time for a comeback. Remember how you used to listen to CDs all day, every day, back in the good ol' days before Snapchat filters existed? This CD Player is here to help restore that retro feeling. It features easy disc loading capabilities alongside LCD displays and button controls - no more blurry discs or touchscreens getting in the way of your favourite band's lyrics.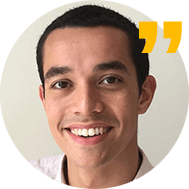 Tom's Tips for Coopers of Stortford
We have 107 Coopers of Stortford deals and 154 Coopers of Stortford discount codes on Latest Deals.