Coronavirus - What Shops Are Open & When?
Available from LatestDeals.co.uk
181 people like this deal
Get Deal
Description
** Updated 14/4 With New buying limits, opening hours + New Info **
With the announcement of measures to prevent the spread of coronavirus we thought we would do a list of shops that are open if you need stuff and any opening times and restrictions that apply.
Please note obviously these are not just to go shopping because you are bored and need to get out these are just for essential purchases. Best advice is to stay safe at home and stop the spread.
I am updating the list all the time but for some idea of the shops that are allowed to open and what is classed as essential, please see this guide
Starting to remove maximum limits on products - except pasta, long-life milk, antibacterial products and some frozen and ruined food. One adult per trolley
Monday - Saturday 8am - 8pm
Sunday either 10am - 4pm or 11am - 5pm (Sunday Trading Laws)
NHS and Social Care Workers Only 7.30am - 8am Monday - Saturday
Elderly, Disabled & Carers - Mon, Wed & Fri - 8am - 9am
Removing the purchasing limits on the majority of its products and limits will only remain on essential items such as toilet rolls, pasta and hand sanitisers.
80 item limit on home delivery and click and collect orders
New 1 way system on aisles and 1 in 1 out policy
Monday - Saturday - All stores close at 10pm - Check your local for opening times.
Sunday either 10am - 4pm or 11am - 5pm (Sunday Hours)
NHS - Tueaday, Thursday & Sunday 1 hour before usual opening times - Bring ID (Not Express)
Vulnerable & Elderly Only - 9am - 10am Mon, Wed & Fri (Excludes Express)
No buying restrictions now apart from legal ones - eg Paracetamol.
Monday - Saturday - 7- 8pm NEW
Sunday either 10am - 4am or 11am - 5pm (Sunday Hours)
NHS - 6am - 7am Monday - Saturday - Show ID NEW
Nothing currently in place for elderly - will update if changes
3 of any product maximum still in force
Monday - Saturday - 6am - 10pm
Sunday either 10am - 4ap or 11am - 5pm (Sunday Hours)
NHS - 8am - 9am - Monday, Wednesday & Friday 9am - 10am Sunday
Eldrly & Disabled - Now been scrapped but they are working to provide free delivery for elderly and vulnerable. They received the list from the Government on Friday and it has since written to 91,000 of the most vulnerable who had an email address linked to an Asda customer account. Those in receipt of the email have been sent advice about claiming a delivery slot free of charge. The supermarket has expanded its delivery capacity to 700,000 slots a week, up from an initial 350,000.
All buying restrictions now lifted - may see some restrictions on just hand sanitiser and UHT milk.
Monday - Saturday - 8am - 10pm NEW
Sunday either - 10am - 4am or 11am - 5pm (Sunday Hours)
NHS - Sunday 9.30am - 10am / Scotland 8.30am - 9am plus show ID any time and any day and get to the front of the queue.
Elderly - Opening 30 minutes early Mon - Sat for over 70's and vulnerable
Temporary cap on sales of several products online including some anti-bacterial soaps and wipes. We're working hard with our suppliers to help meet demand.
Online orders are now limited to those pension age, vulnerable or self isolating
Monday - Saturday - 8am - 8pm
Sunday either - 10am - 4ap or 11am - 5pm (Sunday Hours)
NHS Staff - 7pm - 8pm (Last Hour of trading Mon - Sat) Need ID
Elderly and vulnerable - 8am - 9am (First Hour of trading Mon - Sat)
Buying restrictions lifted on everything apart from toilet paper
Please check your local store opening hours using the store finder on the link above.
Stores are busy from 8am to 11am, average from 11am to 2pm and quiet from 2pm to closing time
NHS - Currently nothing in place
Elderly & Vulnerable - Currently nothing in place
M&S Stores with no food hall are closed. If they have a food hall they are open
NHS - First Hour Of Trading Tuesday & Friday
Elderly / Vulnerable - First Hour Of Trading Monday & Thursday
3 items per customer and 2 for toilet rolls
Monday - Saturday - Check local hours
Sunday either - 10am - 4ap or 11am - 5pm (Sunday Hours)
NHS - Priority checkouts on production of ID and they are setting aside essential items for you with ID too
Elderly & vulnerable - First hour of trading plus We are currently offering designated customers priority access to our delivery slots, and we have committed to giving at least 25% of our online slots to elderly or vulnerable customers. We will also be contacting those on the list of extremely vulnerable people the government has shared with retailers.
B&Q are classed as essential as they provide hardware. You can order online for click and collect but will NOT be allowed in store. They will bring your order to you via a designated area and only essential items too.
Dobbies UPDATE 25/3 CLOSED
Dobbies will be open as 70% of the revenue is hardware and food. Non essential sections will be closed (Clothing) but pet, food etc will be open. Restriction on amount of people in store and practise social distancing at all times
As an essential service, we serve our communities and provide groceries, medicines, toiletries and household items.
Our stores are remaining open, please read our social distancing guidelines.
Monday to Saturday from 9am to 6pm and Sunday from 10am to 4pm
No pets for sale or on display. Groom rooms are now closed.
Only a small number of people will be allowed into the shop or practice at any one time, so please if you absolutely need to shop try and come by yourself.
The Range is open for home essentials, pet food, grocery and some have an Iceland inside them too. Also some DIY stuff available. Check your local for opening hours and maintain social distancing at all times.
Open at for essential click and collect and purchases only. Choose home delivery wherever possible. Drop zone at entrance to collect orders you will not be allowed in store
Wickes are closed to go in but you can order home delivery and limited essential items for click and collect. You may have to queue to get on the website.
Homebase - UPDATE - CLOSED 6pm 25/3
Order online for home delivery from now on.
All stores still open with restrictions on amounts of Pain relief, Cough and cold products, Children's medicine, Thermometers, Toilet rolls, Tissues and wipes, Hand sanitisers, soap and handwash,Cleaning and antibacterial products. No click and collect only delivery online with longer delivery times than usual.
Practise social distancing at all times.
All stand alone store are now closed but those inside Sainsbury's are still open. If you have made an order for click and collect from a stand alone store, you will be emailed and refunded. Order online for fast home delivery for £3.95 or select to collect from a shop inside Sainsbury's if necessary
Halford are open now. They are classed as essential services and will practise social distancing. There will be a desk at the front to say what you want and collect things, you will not be allowed to walk around the store.
All stores are now closed to the public with the exception of key workers and ID will be required for collection. They offer free delivery and often the same day too.
Our focus at this time is on supplying communities with the healthcare, pharmacy and essential items that they need. That's why from tomorrow, Boots UK beauty colleagues, including those who work for No7, Liz Earle, Benefit, Fenty and fragrance counters will not be required to go to work in Boots stores.
We have asked those colleagues to consider staying in store and switching roles to assist with our healthcare efforts as we continue to work tirelessly to support those who need us. This is of course their choice.
Free c&c to store over £10, £1.50 charge under and free home delivery over £30 / £3.50 under.
In store beauty counters are closed and focusing on pharmacy and health care with limits on essential purchases. Free delivery over £10 if you are a member / £15 if you aren't
LatestDeals.co.uk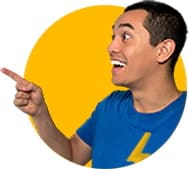 Tom's Tips for LatestDeals.co.uk