Empire of Sin Steam - Only £21.99!
Available from CDKeys
You can get this Empire Of Sin Steam from www.cdkeys.com at a great price of £21.99.
Empire of Sin, the strategy game from Romero Games and Paradox Interactive, puts you at the heart of the ruthless criminal underworld of 1920s Prohibition-era Chicago. It's up to you to hustle, charm and intimidate your way to the top of the pile and do whatever it takes to stay there.
Build A Crime Empire: Raise your criminal empire from the ground up by establishing rackets in your neighborhood (be it speakeasies, breweries, brothels, union skimming, protection rackets, or casinos) and recruiting a team of loyal mobsters to make your mark on the streets. Once you make a name for yourself, expand your influence by taking over rival territory and adding more ventures to your repertoire.
Explore a Living, Breathing City: Take to the streets of vibrant 1920s Chicago and its distinct neighborhoods, such as Little Italy or West Loop, with real historical landmarks and events. Each recruitable character has traits and relationships that significantly affect gameplay and vice versa. Schmooze, coerce, seduce, threaten, or kill them to get your way.
Defend and Expand Territory: If it comes to blows, hypothetically of course, and your posse needs to send a message, face off in brutal turn-based combat. Recruit your goons strategically to build a strong chemistry within your crew to maximize combat damage and help secure your hold on the city.
Dominate the Neighborhood: Whether you make it to the top with violence, business smarts, or city-wide notoriety, there are a number of ways to become King or Queen of Chicago. With various starting conditions and constantly changing crew dynamics, no two playthroughs will ever be the same.
Credit to hazkiller1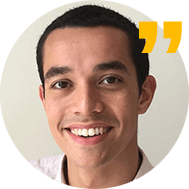 Tom's Tips for CDKeys
We have 1,228 CDKeys deals on Latest Deals.