EZVIZ Alarm with Noise & Flashing Lights Security Camera with Notification
Available from AliExpress
1 person likes this deal
Get Deal
11 months ago - refreshed 11 months ago
Description
This even better when Door ring cam.
Camera and Bulgar alarm system in one gadget. You don't need anymore camera+ expensive alarm system+ security service. Just pop out this camera and it will notify you if somebody is on territory. Alarm system with noise and flashing lights will scare theft. You will see if there is need to call the police or its just your ex
Smart Motion Detection
Night Vision
10 days free delivery
Outdoor
Waterproof
AliExpress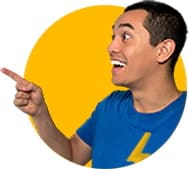 Tom's Tips for AliExpress
1) Most AliExpress products are shipped from China.
2) Allow up to 60 days for delivery.
3) Only shop with stores with lots of feedback.
4) Showing in USD$? At the top of the website or in the menu, you can change to £GBP.
5) Need to Contact Support? Speak to a customer service agent here