Flash Sale - 40% Off RAC Personal Breakdown Cover - £42 per Year!
Available from RAC Breakdown Cover
Latest Deals has worked with The RAC to show you a great offer on personal breakdown cover for new customers. With more people opting to drive to staycations in the UK this year to avoid expensive Covid testing, make sure you have breakdown cover in case the worst happens whilst you are away.
Usually £70 for a 1 year cover, get it for only £42 a year saving you 40% off! Hurry as this offer ends at 7am on the 26th of August.
As this is personal cover, you are covered not the vehicle so if you are out in your friends, your child's, your parents or anyone's car, you will be covered as a driver or a passenger in the car for roadside cover. They will fix your vehicle at the roadside and if they can't, they will tow you for up to ten miles to either home or a garage.
This offers real peace of mind if you are travelling in the UK and you and want the reassurance of not getting stuck anywhere. You can have up to 5 call outs per year with this policy and you will also get a 20 mile taxi ride if your vehicle is out of action to get you to back home or to work.
What Will You Pay
£42 for one annual payment or £4.20 per month if you want to pay in monthly instalments saving you 40%
Terms & Conditions
40% Discount available on single Personal based Breakdown cover.
Excludes Key Replace, Battery Replace, Tyre Replace.
You must purchase RAC Breakdown cover online direct from RAC by visiting the link in the post before 26th August 7am 2021.
Discounts apply to new customers only. For monthly policies the discount will apply for each month you keep your policy, up to a maximum of 12 continuous months.
Not available to members amending or renewing an existing policy or on purchases during a breakdown situation.
Offer may be withdrawn at any time.
No cash or other alternatives available.
Excludes RAC Response (Blue Badge membership)
Roadside
If you break down at the roadside (more than ¼ mile from home) and we can't fix your vehicle, we'll tow it, you and your passengers to a garage or a destination of your choice up to 10 miles away.
Personal cover in any vehicle
This is ideal if you regularly drive or travel in more than one vehicle. You'll be covered in any vehicle you're in, even if you're not the one driving. So you won't have to buy breakdown cover for every individual vehicle you drive or travel in.
Please note - There may be other roadside assistance offers available, and you should do a full comparison of other providers before making a purchase.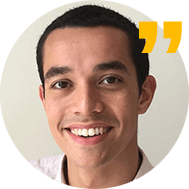 Tom's Tips for RAC Breakdown Cover
We have 46 RAC Breakdown Cover deals on Latest Deals.