Get the FREE #1 Black Friday App
Available from LatestDeals.co.uk
Get ready for Black Friday with the Latest Deals Black Friday App.
This is the UK's #1 Black Friday app. Built by deal-hunters, for deal-hunters.
Find bargains at your favourite retailers - Amazon, Argos, John Lewis & hundreds more!
Free
There are no subscription fees, no install fees, no nasty surprises. We created the Black Friday app to help people get great low price deals. Download it here.
All Black Friday Deals in One Place
The app gathers all the Black Friday offers from every UK store, and pulls them into one place.
Personalise
Only interested in fashion? No problem. Beauty? Sure thing. Toys for kids? Okey dokey. The Black Friday app is fully customisable to your interests.
Save for Later
Make your Christmas shopping easy by saving deals for later. Hurry though, the best deals don't last long!
Available on Apple iOS and Google Android
We've made the app available to everyone with Apple iOS and Google Android smartphones. Try it today, here.
Black Friday Discount Codes
It's not just deals and price drops though. We'll show you voucher codes and coupons to help you save even more.
It's all automatic. Tap the deal you're interested in and the relevant coupon will be saved to your clipboard. Just apply at checkout and you're good to go.
Choose Your Favourite Store
Only interested in deals from Amazon, Argos, or ASDA? No problem. Go to the 'Retailers' page and select your favourite store. See all the latest deals, hand-picked by the UK's best bargain hunting community - Latest Deals.
How many people use it?
The Black Friday app is the UK's most popular with over 150,000 users.
Try it today and make your Black Friday experience the most simple and enjoyable you've ever had.
Let the deals come to you this year - try it here for free.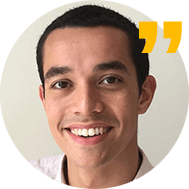 Tom's Tips for LatestDeals.co.uk
1) Search for discount codes here
2) Sort deals by category and topic
3) Find deals for a specific retailer here
4) Use our Amazon tool to find hidden discounts
5) Want to make money online? Top paid survey sites
We have 131 LatestDeals.co.uk deals and 11 LatestDeals.co.uk discount codes on Latest Deals.