Free £10 Amazon Gift Card with MobileXpression
Available from MobileXpression
Great way to help towards Christmas with getting your hands on a free £10 Amazon gift card.
Join MobileXpression today and earn a £10 Amazon gift card after you've been an active member for only 2 weeks.* Plus, by keeping the MobileXpression software on your mobile phone you will be eligible to claim additional credits each week that can be redeemed for more gift cards!
Take a look at the FAQ's here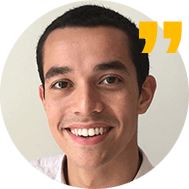 Tom's Tips for MobileXpression
MobileXpression records and collects information about participants' mobile data usage via an app, or a VPN connection. This may include messaging services, mobile web browsing activity, usage and titles of downloaded applications and files as well as usage of cameras, video streaming and other utilities on the mobile device. The software may also collect information regarding the web pages you view, the links you access, and usage times for certain device activities (e.g., text messaging, call lengths, and web browsing).