How to Get GLITCH Alerts
Available from LatestDeals.co.uk
On the free Latest Deals app , you can now create alerts.
Step 1) Open the Latest Deals app
Step 2) Tap the 'Search Icon'
Step 3) Enter a search query, for example, "Glitch" and press Search.
Step 4) Press 'Create Alert'
You will then be able to create an alert. Notifications will need to be turned on.
PROBLEM? Help - I can't see 'Create Alert'
You may need to update to the newest version of the Latest Deals app. Go to the App store, search "Latest Deals" and press 'update'.
What happens next?
The next time someone posts a deal that contains the words of your search (perhaps in the title or description), you will get an alert:
Example of deal alerts for the search term, "Deal Stack"
This is very helpful when you're looking for a specific product. Things you could try it on:
Lay-Z-Spa
Trampoline
PlayStation 5 Console
Can I Get it for Google Android?
Yes. Deal alerts should now be available for Google Android users. You need to update the Latest Deals app to the newest version.
Can I Get it for My Laptop/Computer/Web Browser?
No, sorry. This is exclusively available for the Latest Deals app, which is free.
Please let us know if it works for you
We would really appreciate it if you could help us test it and let us know if it works. If you could let us know what phone model you have and your experience, it really helps us tick off our checklist of testing for bugs!
It's free!
Like everything we do at Latest Deals for you, it's free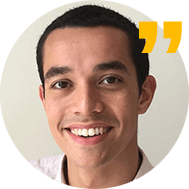 Tom's Tips for LatestDeals.co.uk
1) Search for discount codes here
2) Sort deals by category and topic
3) Find deals for a specific retailer here
4) Use our Amazon tool to find hidden discounts
5) Want to make money online? Top paid survey sites
We have 132 LatestDeals.co.uk deals and 13 LatestDeals.co.uk discount codes on Latest Deals.