Goodmans Bluetooth Lava Lamp Speaker - Purple Blue or Pink
Available from B&M
15 people like this deal
Get Deal
Description
Goodmans Bluetooth Lava Lamp Speaker.
Pair your smartphone, tablet, MP3 player wirelessly via Bluetooth and enjoy great music.
These lava lamp speakers not only offer a brilliant audio experience, they also look funky enough to be a room centrepiece!
You can lose yourself in your favourite songs, while enjoying the therapeutic qualities of the lava lamp itself.
Features:
Built in Bluetooth speaker
Lava lamp function can be used independently of the speaker
Mains operated
AC 220V-240V
Smartphone control
3W RMS
Available designs:
Purple
Pink
Blue
B&M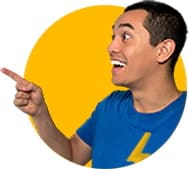 Tom's Tips for B&M
B&M has home delivery on select items available. Look for an orange truck symbol. Standard delivery costs £3.95
When shopping in-store, use the free B&M app to scan bar codes and look for bargains. B&M reduces prices to clear without updating price tags. This creates the famous treasure hunt game. Wednesday morning is when they reduce new products and is the best time to go scanning.