HALF PRICE ***4.8 STARS*** Advanced 170 Piece Socket & Ratchet Spanner Set
Available from Halfords
Halfords Advanced 170 Piece Socket & Ratchet Spanner Set
Deal Price: £150
SAVE £150 Was £300
4.8 STARS - 430 Reviews
Halfords Advanced 170 Piece Socket and Ratchet Spanner Set
The Halfords Advanced 170 Piece Socket and Ratchet Spanner Set is for the workshop enthusiast looking for a high quality, diverse range of tools. Made from quality chrome vanadium steel, the set includes items for all of your Advanced needs or general everyday jobs. We`ve thrown in a lifetime guarantee too, because we know this set will last.
170 piece set with metric & AF sockets
Includes 1/4, 3/8 and 1/2 inch drive
Life Time Guarantee - keep proof of purchase
Screwdriver bits and new type driver breaker bar
Ratchet spanners with robust mechanism requires just 6 degrees movement to turn fastener
Robust compact carry case, keeps all the pieces together
What's in the Box
3 x Rachet Handle 1/4, 3/8, 1/2
10 x 1/4" Drive Regular Socket mm 4, 5, 6, 7, 8, 9, 10, 11, 12, 13mm
10 x 1/4" Drive Regular Socket SAE 5/32, 3/16, 7/32, 1/4, 9/32, 5/16, 11/32, 3/8, 7/16, 1/2
6 x 1/4" Drive Deep Socket mm 4, 5, 6, 7, 8, 9mm
1 x 1/4" Drive Wobble Extension Bar 100mm
11 x 3/8" Drive Regular Socket mm 9, 10, 11, 12, 13, 14, 15, 16, 17, 18, 19mm
9 x 3/8" Drive Regular Socket SAE 3/8, 7/16, 1/2, 9/16, 5/8, 11/16, 3/4, 13/16, 7/8
8 x 3/8" Drive Deep Socket mm 10, 11, 12, 13, 14, 15, 17, 19mm
2 x 3/8" Drive Wobble Extension Bar 75mm, 150mm
1 x 3/8" Drive Breaker Bar (new type) 200mm
7 x 1/2" Drive Regular Socket mm 20, 21, 22, 24, 27, 30, 32mm
4 x 1/2" Drive Regular Socket SAE 15/16, 1, 1-1/16, 1-1/4
4 x 1/2" Drive Deep Socket mm 20, 21, 22, 24mm
7 x 1/2" Drive Impact Socket 13, 14, 15, 17, 19, 21, 23mm
1 x 1/2" Drive Wobble Extension Bar 125mm
1 x 1/4" Drive Spinner Handle
8 x E-Torx Socket 8, 10, 11, 12, 14, 16, 18, 20mm
2 x Spark Plug Socket 16, 14mm
6 x Accessories 3/8" UJ, 1/2" UJ, 1/4" Bits Adaptor, 1/4"Fx3/8"M, 3/8"Fx1/4"M, 3/8"Fx1/2"M Adaptor
30 x Screwdriver Bit Slotted 4, 5.5, 6.5, Hex 3, 4, 5, 6, 7, 8, 10, Phillips 1, 2, 3, Pozi 1, 2, 3, Torx T10, 15, 20, 25, 27, 30, 40, Tamper Torx T10, 15, 20, 25, 27, 30, 40
20 x Bit Socket TX-10, TX-20, TX-30, TX-40, TX-45, TX-50, TX-55, TX-60, HW-3, HW-4, HW-5, HW-6, HW-8, HW-10, Phillips 1, 2, 3, Slotted 4, 5.5, 6.5
10 x Hex Key 1.5, 2, 2.5, 3, 4, 5, 5.5, 6, 8, 10mm
9 x Ratcheting Combination Wrench 8, 10, 12, 13, 14, 15, 16, 17, 19mm
Additional Info
Halfords Advanced Hand Tools come with a Lifetime Guarantee. Should a Halfords Advanced Hand Tool fail whilst being used for the purpose and in the manner for which it was designed, it will be inspected and replaced. Simply return the product to your nearest Halfords store.
Misuse of the product will immediately invalidate the Lifetime Guarantee.
Discontinued items will be replaced with an equivalent product in terms of use and quality.
This guarantee does not affect your statutory rights.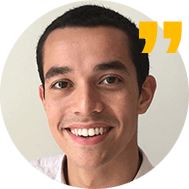 Tom's Tips for Halfords
We have 1,046 Halfords deals and 171 Halfords discount codes on Latest Deals.