Hatchimals In-Store at Smyths (C&C) from November 12th
Available from Smyths Toys Superstores
Update Friday 11th November 11.16AM
Smyths has said they won't be getting more Hatchimals stock in for ages so I've changed the link to go to Amazon.
Update Thursday 10th November 12:52PM
There's a cheaper alternative that's £2.35 here - http://ldeals.uk/2eXhKv2
And Johnny has found this cute living puppy toy that may make a good alternative as well - http://ldeals.uk/2fAhS25
Update Wednesday 9th November 4.43PM
Hatchimals are coming back in-stock mid to late November, then nothing until January 2017.
A spokesperson from Hatchimals has said,
"The consumer response to Hatchimals has been extraordinary, exceeding all expectations. Some of our first shipments have already sold out. While additional product will hit retail shelves in November, we anticipate this inventory will also sell out quickly.
"We have increased production and a whole new batch of Hatchimals will be ready to hatch in early 2017. This is a special season and we don't want anyone to be disappointed, nor do we support inflated prices from non-authorized resellers. We are working on creative solutions to help kids and their parents withstand the wait."
It was also reported in The Guardian that Hatchimals manufacturer "Spin Master said it had ramped up production and was overseeing a phased supply into stores to ensure consumers were not disappointed."
Update Sunday 6th November 9:01PM
Toys R Us now out of stock. This link goes to Smyths Store who say they'll have it November 12th.
Update Saturday 5th November 8.08AM
Toys's R Us has them in stock. If you're reading this after 10AM they're probably out of stock already. Still worth checking Limited to 1 per customer: http://bit.ly/2fmXhAF
Update Friday 4th November 10.30AM
Argos has confirmed stock will be available on the 19th November, 4th December and 11th December. Smyths is saying you can pre-order Hatchimals from 7th November - 14th November. Button above goes to Amazon UK now
Update Thursday 3rd November 8.34PM
Smyths now out of stock. Says they expect more stock on November 12th.
Hatchimals are available in-store at Smyths Toy Stores nationwide.
You can order online and click & collect from your nearest store.
This is correct as of 16:33 on Thursday 3rd November.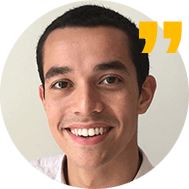 Tom's Tips for Smyths Toys Superstores
We have 1,666 Smyths Toys Superstores deals and 60 Smyths Toys Superstores discount codes on Latest Deals.