The Hobbit, Lord of the Rings & Silmarillion Book Bundle £21.99 at WHSmith
Available from WHSmith
*Use discount code HAPPY at checkout*
Includes home delivery
Link to The Hobbit:
https://www.whsmith.co.uk/products/the-hobbit/9780261103344
Link to The Silmarillion:
https://www.whsmith.co.uk/products/the-silmarillion/9780007523221
The Hobbit, The Lord Of The Rings 3 in 1 complete edition and The Silmarillion have all been reduced by 30% at WHSmith.
Adding all 3 books to the basket brings the total to £26.99 allowing discount code HAPPY to be used giving a further £5 off bringing the new total to £21.99.
The Lord of the Rings: Boxed Set
Continuing the story begun in The Hobbit, all three parts of the epic masterpiece, The Lord of the Rings, in one paperback. Features the definitive edition of the text, fold-out flaps with the original two-colour maps, and a revised and expanded index. Sauron, the Dark Lord, has gathered to him all the Rings of Power - the means by which he intends to rule Middle-earth.
The Hobbit
The classic bestseller behind this year's biggest movie, this definitive paperback edition features nine illustrations and two maps drawn by J.R.R. Tolkien, and a preface by Christopher Tolkien. Bilbo Baggins is a hobbit who enjoys a comfortable, unambitious life, rarely travelling further than the pantry of his hobbit-hole in Bag End.
TheSilmarillion
A new B-format edition of this novel, designed to take fans of The Hobbit and The Lord of the Rings deeper into the myths and legends of Middle-earth The Silmarillion is an account of the Elder Days, of the First Age of Tolkien's world.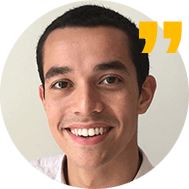 Tom's Tips for WHSmith
We have 1,220 WHSmith deals and 120 WHSmith discount codes on Latest Deals.