Last Minute Christmas Gift Ideas under £25
Available from TK Maxx
18 people like this deal
Get Deal
Description
If you're doing some last minute Christmas shopping, you won't have to stress with this handy guide! I've included a range of different items that are perfect for everyone in your family so there's bound to be something suitable, no matter how picky they are. Whether you're after games, toys or homeware, you'll find them all here so it's definitely worth checking out.
Everything listed is under £25, although the majority of them items are under £20 so there's something to suit everyone's budget. I've also included delivery prices for all the different retailers listed so you know exactly how much the total amount will come to. Just ensure you check whether the retailer is guaranteeing that your item will come in time for Christmas to avoid any disappointment.
AMERICAN ORIGINALS Red Cupcake Maker 12x19cm - RRP £39.99, was £14.99 now £12 (£3.99 delivery) at TK Maxx
Do you love baking cupcakes? The American Originals Red Cupcake Maker is the perfect way to bake delicious, fluffy cupcakes in just minutes. It's easy to use and even easier to clean up after. Plus, it comes with recipe and decoration ideas for your next batch.
You can make seven mini cupcakes or muffins at once so there's always enough for everyone. And because this product is non-stick, you won't have any trouble getting them out of the pan when they are done cooking. With this machine, baking has never been more fun.
Cluedo Liars Edition Game from Hasbro Gaming - Was £25 now £12.50 (£3.95 delivery or free C&C) at Argos
With the Cluedo Liars Edition board game, honesty is not the best policy! This is a new version of the classic game where players use Investigation cards (6 truth cards and 6 lie cards) to help them figure out who killed Mr Boddy in the mansion. Players take turns to pick a card and read it out loud, trying to play it cool and convince other players that they're telling the truth even if they're not. If a player suspects they're lying, they can call that player out by hitting the Liar Button. It's all about bluffing your way through this murder mystery party game.
FCUK Urban Body Duo Gift Set - Was £8 now £4 (£3.75 delivery or £1.50 C&C) at Boots
Are you looking for a new fragrance? This FCUK Urban fragrance is the perfect everyday scent. It's bursting with spices and wood, complete with refreshing orange citrus. It's the ideal everyday scent that will leave you smelling great all day long. You can use this hair & body wash to massage into your skin and hair while also moisturising them, so everything feels soft and smooth. Then you can use the body spray to for that refreshing, woody scent.
N64 Video Game Art - Was £23 - £12 now £20.70 - £10.80 (free delivery) at Etsy
These N64 gaming posters are the perfect way to add some flair to any room in your house. They're printed on high-quality photo paper, so you can frame them however you want and they come with a border for easy framing. You'll never have to worry about running out of space for your favourite poster again. Additionally, this print is packaged in a sealed, clear plastic bag inside a reinforced envelope for the best protection on its way to their new home.
Yankee Candle Apple Cinnamon Cider Large Jar - Was £13.97 now £9 (delivery from £2.95) at Asda
This Apple Cinnamon Cider Large Jar Candle is the perfect way to bring warmth and comfort into any room. It's made with 100% paraffin wax, so it burns cleanly and evenly. There are few things better than curling up on the couch with a good book or movie, but this candle will make your experience even better. Plus, the jar design makes it easy to store when not in use, plus it looks great on any table or shelf.
Star Projection Light - Was £23.99 now £18.69 at Amazon (£4.99 or free C&C)
This star projection lamp is the perfect gift for your kids or friends. It can project a star sky on the wall and ceilings, which will make them feel like they are sleeping under the stars. The remote control allows you to easily turn it off when they fall asleep. You can also set a timer to turn this lamp off automatically after 5, 15 or 30 minutes so that it won't keep your kids awake at night. And don't worry about the battery life because it has an internal lithium battery with 1200mAh capacity which can be fully charged in 5 hours by USB charging cable.
Baby Pink Barbie Phone Case - Was £20 now £16 (£1.50 delivery) at Etsy
Do you love Barbie? If so, then this is the perfect phone case for you. This retro case is designed to look like a phone Barbie would use! It will protect your phone from scratches, dirt, and daily wear-and-tear while also making it look glamorous and straight out of the early 2000s. Naturally it comes in baby pink and it fits most iPhone models including 7 plus, 8 plus, X, XS and more. You'll just have to hurry if you want to snap this phone case up because it's sold out in some models and there's only a total of 10 left!
Hot Wheels Colour Reveal 2Pk - Was £11 now £8.80 (£2.99 delivery) at The Entertainer
If your kids loves Hot Wheels, this is the perfect toy for them! This 2 pack of cars features two special colour reveal vehicles. Fill up the drum with water and watch as each car changes colours. It's a fun surprise every time! The best part about these cars is that if you want to change the colour a second time, you can just pop the car back in the water and swirl it around until it changes again! With over 50 years of history behind Hot Wheels, there's no doubt that these toys will be loved by kids everywhere. It's the perfect gift for Christmas.
PAW Patrol's Skye and her Moto Pups Deluxe Vehicle - Was £15 now £10 (£3.95 delivery or free C&C) at Argos
Does your kid love PAW Patrol? Then this is the toy for them! The Skye and Moto Pups Deluxe Vehicle comes with a figure of Skye, wearing her motorcycle jacket and helmet. They can pull back on the vehicle to make it pop wheelies as she speeds towards her rescue mission. It's perfect for any fan of Paw Patrol!
Your child will have hours of fun playing with their new favourite toy and they'll be able to recreate all their favourite scenes from Paw Patrol, or even create brand new ones themselves! This is one toy that they won't want to put down anytime soon. With its built-in clip, they can take their figure anywhere they go without worrying about losing them along the way.
Disney Frozen 2 Anna 8" Plushie - Was £9.99 now £6
Does your child love Frozen? They're going to love this Anna plushie! It's the perfect gift for any fan of Frozen, and it will make a great addition to their collection. This adorable plushie is made from high-quality materials, so you can rest easy knowing that it won't fall apart after just a few uses. Plus, your child will love using this cuddly plush for imaginative play, showing off to their friends and to help them sleep at night!
TK Maxx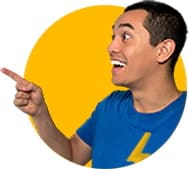 Tom's Tips for TK Maxx
Standard UK Delivery is £3.99. Free for orders over £75. Up to 5 working days.