How to get Latest Deals to display like an app on IOS using homepage
Available from LatestDeals.co.uk
Step 1. Go to the LatestDeals webpage on your safari page
Step 2. Now at the bottom of your safari screen, click the Icon which can be seen as a box with an arrow up connected to it
Step 3. Select the option add to home screen
Step 4. Make the Name: Latest Deals and make sure the URL is www.latestdeals.com
NOTE: Make sure you're signed in before you do this so you do not have to sign in every time!
YOU SHOULD NOW BE ABLE TO USE LATEST DEALS LIKE AN APP!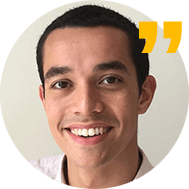 Tom's Tips for LatestDeals.co.uk
1) Search for discount codes here
2) Sort deals by category and topic
3) Find deals for a specific retailer here
4) Use our Amazon tool to find hidden discounts
5) Want to make money online? Top paid survey sites
We have 132 LatestDeals.co.uk deals and 11 LatestDeals.co.uk discount codes on Latest Deals.