The Best Sim Only Deals (Including 100GB for £15)
Available from Smarty
** Updated and refreshed 6th April **
Lots of people are looking for high data deals and unlimited minutes to keep in touch during these recent hard times and as a back up if your home broadband goes down with lots more pressure on it too. Might be worth taking a look at 30 day rolling deals so you get the extra data you want right now but without the commitment.
Sim only plans are great way to budget and get the best value without being tied up for 2 or even 3 years to a phone and airtime contract.
A really good way to use them is to buy your phone outright either refurbished or brand new at a discount (I have used Very and got 10% off (using Credit Account) a brand new already discounted iPhone) then pick the tariff that suits you the best.
If you know what you want and what your usage is, a 12 month sim only contract offers the best value for money but if you aren't sure or are a light user, a 30 day rolling contact maybe best for you.
I know a lot of people have sim only for their kids as you can cap the contract so they can't spend over the allowance but you have the security of knowing they have a phone in an emergency and you can always get hold of them.
A few of the best deals on different networks with examples below. I have put what network each provider uses as I know coverage varies on area so you don't have to go with O2 to get O2 coverage etc.
Stand Out Deals This Month
Massive amount of data and 6 months free Disney+ for only £20 a month at O2. They have a plan for £28 which is only 25GB of Data so save £8 a month and get and extra 75GB of data too! Based on 12 month contract
Smarty mobile uses 3 Network and great if you don't want to commit to a 12 month contract. Based on a 30 day rolling contact and you can cancel at anytime. Great if you are going away and want extra data for a month or so, They all have unlimited calls and texts and no credit checks needed too. The 100GB is double the data for 12 months if you carry on with them - was 50gb but they are doubling it as a good will gesture.
£10 per month on a 12 month contract from Vodafone. Usually only get 3GB for this price so get 7GB extra for FREE!
If you are a low data user, they also have a 2GB 12 month contract with unlimited minutes & texts for only £6 a month - usually only 500mb but get 1.5GB extra free with this plan
Uses O2 network. 12 Month Minimum Term on all these plans plus you get unlimited streaming on all Sky Apps and unlimited calls and texts on all plans
Uses O2 Network. All Sim only plans are a one month contract and after a month, you can cancel and leave or change your tariff
Uses 3 Mobile Network. All plans are 30 day rolling so you can continue or cancel and all plans include unlimited texts, bill capping (No surprises) unused data rollover and roaming too.
Uses EE mobile network. All these plans are 30 day rolling contract and can be used for roaming. If you have home broadband with them, you can also get an extra 2gb of data added for free. They also offer bill capping so you won't be left without cover if you go over your tariff and includes unlimited texts.
30 Day Rolling Contract Special Offers
30 Day Rolling Contract Offers - all include unlimited minutes and texts
12 Month Offers
24 Month Offers
Uses O2 Mobile network. If you have more than one sim with them, they offer Family Perks for each user such as more data more minutes, discounts off your bill or extra clubcard points. Plus, you can also cap the bill if you are getting it for a child so no nasty surprises and you can use your data for EU roaming too.
12 Month Contracts
Uses Vodaphone Mobile Network. This one is particularly good if you LOVE social media as you won't eat into any of your data when using Twitter, Facebook, WhatsApp, Viber, Pinterest, Snapchat, Instagram or Messenger. EU roaming included and you can cancel anytime and 3 simple plans to choose from all with unlimited, calls, texts and unlike others, picture messages too.
Uses EE Mobile network. Also includes free WiFi at over 3.5 million mobile hot spots.
12 Month Contracts
Uses Three Mobile Network. No contact - cancel anytime. Activate your sim card and they will credit your health and beauty card with £10 worth of points to spend immediately. You also get double health and beauty points on everything at Superdrug online and in store and you can roll over any of your unused data for a month. If that's not enough data or you are close to running out, you can add on 1GB for £2, 2GB for £3 or 4GB for £5
Uses O2 Mobile Network. Great if you want to call abroad as offers inclusive free International calls, no contract and roaming is included. You get half price on your first month with the below contacts and free credit to your account if you refer a friend.
30 Day Contracts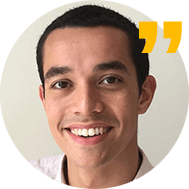 Tom's Tips for Smarty
Did you know? SMARTY is owned and runs on Three's mobile network.
We have 30 Smarty deals on Latest Deals.