Tom's Deals on Lorraine ITV - Show Notes
Available from LatestDeals.co.uk
Looking for the deals shown on Lorraine, ITV 1?
Tom Church was on Lorraine, ITV 1 sharing deals of the week.
Read this article to see all the discount codes mentions and links to the deals: July Travel Deals and Summer Holiday Bargains
National Rail: 2 for 1
LEGOLAND
Kids Eat for £1
Luxury Spa Days
Cheeky Weekend
Ryanair Seat Trick
Travel Insurance
Currency Exchange
Extension Cord Trick
Read the article in full with the discount codes here
This post has been updated by Tom and the comments below may not reflect the current content.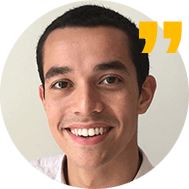 Tom's Tips for LatestDeals.co.uk
1) Search for discount codes here
2) Sort deals by category and topic
3) Find deals for a specific retailer here
4) Use our Amazon tool to find hidden discounts
5) Want to make money online? Top paid survey sites
We have 125 LatestDeals.co.uk deals and 11 LatestDeals.co.uk discount codes on Latest Deals.