Mafia III - Collector's Edition - (PS4)
Available from Amazon Germany
I paid £49.99 for mine from GAME. This is a decent price. The CE comes with the season pass too.
1968. New Bordeaux. After years of combat in Vietnam, Lincoln Clay knows this truth: family isn't who you're born with, it's who you die for. When his surrogate family, the black mob, is betrayed and wiped out by the Italian Mafia, Lincoln builds a new family on the ashes of the old and blazes a path of military-grade revenge and redemption through the Mafioso responsible.
The Mafia III Collector's Edition is packed with physical and digital items, providing a window into the sights and sounds of a turbulent 1968 New Bordeaux, Louisiana, the vast, diverse and seedy criminal underworld of Mafia III.
Includes full game and all bonus digital content found in the Mafia III: Deluxe Edition, plus:
• The Art of Mafia III Collectible Art Book by Insight Editions: A 56-page visual look at the creation of New Bordeaux, a new game world fashioned after New Orleans in the summer of 1968.
• Lincoln Clay Replica Dog Tags: 1960's US military issue replicas, these are the tags of a combat-hardened Vietnam vet fueled by the need for military-grade revenge against the Italian Mafia.
• Faux Leather Establishment Drink Coasters: Representing the Paradiso Casino and Sammy's in-game criminal establishments, these aren't just souvenirs, but symbols of Lincoln Clay's motivations for revenge.
• Exclusive Collectible Art Prints: From Playboy and the Alberto Vargas Estate representing a vast collection of art for players to discover in-game.
• Mafia III: Original Game Score: 180 gram vinyl pressing of the original game score of Mafia III. Composed by gaming greats, Jesse Harlin and Jim Bonney, it's a Rhythm and Blues inspired tour through a city ruled by organized crime and corrupt officials and the setting for Lincoln Clay's emotional story of loss and revenge.
• SIDE ONE:
• New Bordeaux - Written by Jesse Harlin
• 11th Hour Blues - Written by Jim Bonney
• That's the Plan, Padre - Written by Jesse Harlin
• Crush N Shuffle - Written by Jim Bonney
• For Old Time's Sake - Written by Jesse Harlin
• SIDE TWO:
• Shudder N Moan - Written by Jim Bonney
• Freezers and Paper Trails - Written by Jesse Harlin
• Going Down Slow - Written by Jim Bonney
• Howl - Written by Jim Bonney
• Only One Thing We're Good At - Written by Jesse Harlin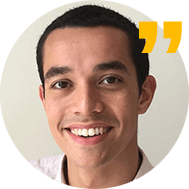 Tom's Tips for Amazon Germany
We have 87 Amazon Germany deals on Latest Deals.