Metroid Prime: Trilogy (Nintendo Wii) (Backwards Compatible w/Wii U) [Used]
Available from CEX
In-Store: £35.00
Online: £37.50
I got this from CeX a couple of months ago for about £40 so a price drop of £5 is really good for this awesome collection of three games remastered for the Wii. Fully compatible with the Nintendo Wii U.
There's a chance that CeX might hike up the price (because of Metroid Prime 4's announcement for the Switch) but hopefully they won't, at least for a while.
The digital version on the WiiU eShop is around £15-20 if anyone prefers digital.
Product Description
The new Wii controls will bring an entirely new level of immersion and freedom to these milestone games, Metroid Prime, Metroid Prime 2: Echoes and Metroid Prime 3: Corruption. Metroid Prime: Trilogy will offer the ultimate Metroid collector's item for all Metroid fans and those who are looking for the ultimate first-person action game.
One Disc, packaged in an exclusive sleeve, offering all three great Metroid first-person action titles but now all adapted to be played with the Wii Remote and Nunchuk.
Players control Samus by moving with the Nunchuk controller and aiming with the Wii Remote controller, allowing for a level of immersion unlike anything they have ever experienced. It's a quantum leap in first-person control.
Samus employs well-known power-ups like the Grapple Beam and Morph Ball, as well as new surprises, to help her survive. Using the Wii Remote and Nunchuk controllers, players will be able to grasp and pull things by using actual arm movements, as well as execute amazing feats like aiming and blasting in midair or at a full run.
Collect coloured badges throughout all three titles and swap them for extras.
The Metroid series chronicles the missions of bounty hunter Samus who protects the galaxy from the depredations of the Space Pirates and their attempts to harness the power of fictional organisms such as the eponymous Metroids.
Metroid Prime 3: Corruption set a new standard for first-person motion controls in video games. Now Metroid Prime trilogy will bring those controls to the rest of the celebrated series, allowing players to experience the entire Metroid Prime story arc with the peerless precision of the Wii Remote.
Each game maintains its original storyline and settings, but now Metroid Prime and Metroid Prime 2: Echoes let players use their Wii Remote to aim with precision as heroine Samus Aran. Based on the breakthrough control system that debuted in Metroid Prime 3: Corruption, these new Wii controls bring an entirely new level of immersion and freedom to these milestone games.
In edition to offering this great 3 game collection all adapted to utilise the controls of the Wii, it will be presented in an exclusive collectable sleeve, and every game will contain a poster summarising the history of the series. What better way to celebrate the series, and herald the start of a new era.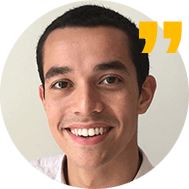 Tom's Tips for CEX
We have 91 CEX deals on Latest Deals.