Monster Hunter Generations
Available from TradeDoubler
Cracking price for this very good 3DS game.
Take on the greatest hunt yet in Monster Hunter
Generations, only on Nintendo 3DS family systems. Do battle with fierce beasts, acquire powerful new abilities, and team up with other hunters in local and online* multiplayer for up to four players. The new Hunting Style system and Hunter Arts create the most customisable Monster Hunter experience yet, and, for the first time ever, you have the option to play as a Felyne!
With Hunting Styles you can now tailor your chosen hunter to how you want to play by selecting from four very different styles. Whether it's focusing on mounting monsters by selecting Aerial Style, or maximising the Hunter Arts abilities that can be equipped with the Striker Style, there's a way of play to suit every player.
Hunter Arts are spectacular special moves which can provide a powerful offensive flurry, a quick escape from attack, or even a helpful healing boost for you and your teammates. Unleashing a Hunter Art at the right time can often make the difference in tight battles against powerful monsters. Only a limited number of Hunter Arts can be equipped however, so you'll need to carefully strategise as to what suits your style of play best.
As well as mastering the new additions to playing as a Hunter, you can take on quests as a Felyne in the new Prowler mode. These loyal, furry companions now get to take a starring role as they can be directly controlled and set out on any of the game's quests in single or multiplayer game modes, plus a selection of unique quests especially designed for them. You can switch into Prowler mode quickly and easily from your house, take two Palico supports with you on quests, or even join other hunters in local and online co-op modes.
Prowlers benefit from boundless energy, meaning they have no need for a Well-done Steak to replenish their stamina gauge. By already carrying their own supply of health-replenishing Acorns, Prowlers can restore their health with a quick bite and don't need to carry potions like Hunters. Resource-gathering such as bug-catching, fishing and mining is also simpler than ever when playing as a Prowler, allowing you to channel more time into hunting quests or forging and upgrading the hundreds of weapons and armour available to you.
You'll encounter a roster of new, challenging monsters including The Fated Four, an elite group of powerful monsters posing a major threat to each of the game's four villages, plus some returning favourites. Special Deviant Monsters such as the Dreadqueen Rathian and Grimclaw Tigrex also return with new traits and abilities to challenge the most seasoned of hunters.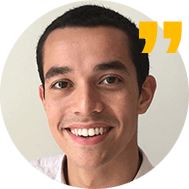 Tom's Tips for TradeDoubler
We have 21 TradeDoubler deals and 44 TradeDoubler discount codes on Latest Deals.