CHEAP! You Need to See These Bargain £10 Flights from Liverpool (Read Info)
Available from Google
48 people like this deal
Get Deal
Description
Please be aware of any current travel restrictions - you can read the Government travel advice here.
If you want a getaway in December, you'll want to see these amazing deals on flights! Starting from just £10, all these flights are direct return flights for 1 passenger.
I found these deal flights with Google Flights. You can find them by following this link and using the details, such as 'Liverpool to Berlin' on the dates provided.
Paris
- 4–11 Dec
- Ryanair
- Non-stop
- 1 hr 20 min
- £10
Paris is the most visited city in the world, and it's easy to see why. There are so many wonderful things to do here that you could spend months exploring all of them. You can walk along the Seine River, explore museums like the Louvre or Musée d'Orsay, shop at high-end boutiques on Avenue Montaigne, eat at some of the best restaurants in France… the list goes on and on! This is truly a place where dreams come true.
The French know how to live well and they want everyone else to experience this too. They have created an entire culture around food and wine that will make your mouth water when you think about it. It doesn't matter whether you love fine dining or street food; there's something for everyone there. And don't forget about fashion either – shopping in Paris is one of those experiences that people dream about their whole lives long! You won't find another place like it anywhere else in the world.
Milan
- 3–10 Dec
- Ryanair
- Non-stop
- 2 hrs 10 min
- £10
Milan is the fashion capital of Italy, and it's also home to some of the world's most famous art galleries. The Galleria Vittorio Emanuele II is one of the oldest shopping malls in Europe, while La Scala opera house draws visitors from around the world. You can even take a tour on an old-fashioned gondola through its waterways. This vibrant city has something for everyone!
Milan offers plenty of opportunities for exploring its rich history and culture, but there are also many ways to relax and unwind after a long day out. Take your pick from stylish bars or trendy restaurants serving up delicious Italian cuisine before heading back to your hotel room at nightfall. There really is no better place than this modern metropolis if you want both relaxation and excitement all rolled into one!
Barcelona
- 6–13 Dec
- Ryanair
- Non-stop
- 2 hrs 20 min
- £22
Barcelona is the perfect place to explore. You can enjoy views of the Mediterranean, wander through ancient Roman ruins and marvel at modernist architecture all in one day! The city's unique combination of history and culture makes it an unforgettable destination.
There are so many things to do in Barcelona that you won't know where to start! If you love art, check out some of Gaudi's most famous works or take a stroll through Park Güell. If you prefer nature, go kayaking on the beach or hike up Montjuïc mountain for incredible views over the city. And if you want something more relaxing, kick back with a glass of cava on Barceloneta Beach while watching boats sail by on their way into port. No matter what your interests are, there will be something here for everyone!
Kraków
- 5–12 Dec
- Ryanair
- Non-stop
- 2 hrs 30 min
- £27
Kraków is the perfect destination. It's got everything you could want in a city, from history and culture to nightlife and entertainment. You won't be able to get enough of this beautiful city!
There are so many things you can do here that it will feel like your days are packed with nonstop excitement. From exploring the historic centre on foot or by bike, to taking part in one of the many festivals or events, there's always something going on. And if you love food, you have even more reason to visit! From traditional Polish cuisine to international dishes from around the world, there are plenty of options in this charming city. There's no better way to experience a new place than by trying its delicious food!
Warsaw
- 5–12 Dec
- Ryanair
- Non-stop
- 2 hrs 25 min
- £28
Warsaw is an amazing city with so much to see and do. From the beautiful architecture, lush outdoor spaces, and cultural treasures, you'll fall in love with this city. It has everything from history to modern day culture that will keep you entertained all day long! Plus it has some of the best dining spots in Europe!
You can enjoy delicious food at one of many restaurants or cafes while taking in the beauty of this historic city. There are also plenty of museums and art galleries if you want to learn more about Poland's rich history. This is a great place for anyone looking for a fun-filled vacation filled with adventure! Come visit Warsaw today!
Dublin
- 11–20 Dec
- Ryanair
- Non-stop
- 50 min
- £36
Dublin is a city that has something for everyone. It's got the history, culture and nightlife of a capital city but it's also small enough to feel intimate and manageable. You can wander around its cobbled streets or take in the views from one of its many green spaces. There are plenty of places to eat, drink and shop too – all within walking distance of each other so you don't have to worry about getting lost in this compact city centre. And if you want some peace and quiet after your busy day exploring then there are plenty of parks where you can unwind with a book or just watch the world go by.
The best thing about Dublin is that it doesn't matter what kind of holiday you want because it caters for everyone! Whether you fancy an action-packed adventure or just chilling out on a beach somewhere, Dublin will have something for your perfect break away.
Google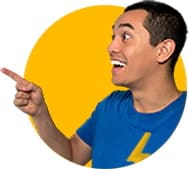 Tom's Tips for Google
If this post goes to a Google Form please note you may be giving your data to third-parties. Anyone can create a Google Form and we are unable to verify whether Google Forms published on LatestDeals.co.uk are created by and managed by the brands they are purported to be from. We do not recommend sharing your personal data with Google Forms and you do so at your own risk.
Guides