Smart Thermostat and 3x Radiator Thermostat Bundle
Available from Ebuyer
Remote-controlled smart heating
Stay in control of your Netatmo smart heating system wherever you are, using the Energy app on your smartphone, tablet or computer. On your way home? For a warm welcome, turn the heating on before you arrive. Your Thermostat and Radiator Valves can also be set directly using manual controls at home.
Heating schedule: saving energy takes no effort
Heat your home to just the right temperature and only when you need to with the heating schedule feature. It asks five questions about your daily usage to let it adjust to your lifestyle. It's simple! It turns the heating down while you're at work and makes sure you get back to a warm house in the evening. The schedule includes Absent and Frost Protection options to adjust the heating if you're away for longer periods.
Quick and easy to install
All Netatmo equipment is designed to be easy to install and use. You don't need to be a technical expert: our step-by-step guides and videos walk you through the process. It takes under an hour to install the Smart Thermostat and less than 20 minutes for each Radiator Valve. Fit your own smart heating system and be comfy cozy in no time at all.
Smart heating that adjusts to your home
When the weather changes, your heating stays smart. The Auto-Adapt feature optimizes heating depending on the temperature outside and your home's insulation. The aim is to guarantee the right temperature at the right time. You programmed your living room to be 20°C when you get home? Consider it done!
Smart heating: comfort for everyone
Netatmo's smart heating solutions are designed to be used anywhere, whether you have private or collective heating. Netatmo's Smart Thermostats and Radiator Valves are compatible with most boilers and 90% of all radiators. Simply visit check.netatmo.com to check compatibility with your current system!
Consumption information and advice
Everything you need to understand your heating usage and track your energy consumption at a glance. You can view your data history - indoor temperatures, heating schedule, boiler activity phases - on your smartphone or computer, and check your personalized monthly Energy Savings Report based on readings from your Smart Thermostat. Fully optimize your energy usage!
Ideal temperature in each room
You don't want to overheat an empty bedroom but you like to shower in a warm bathroom? We feel the same way, and we've got good news: Netatmo's Smart Radiator Valves can switch the heating on automatically using the Comfort Priority feature. Once you have worked out your heating schedule, you can set the temperature room by room. Only heat where and when you need it, to the temperature you like.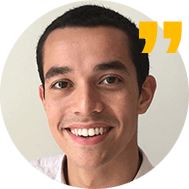 Tom's Tips for Ebuyer
We have 1,355 Ebuyer deals and 29 Ebuyer discount codes on Latest Deals.