Buy LEGO IDEAS 21310 Old Fishing Store at Lego Shop. THE BIGGEST IDEAS SET EVER!
Available from LEGO
The new LEGO IDEAS 21310 Old Fishing Store was released on September 1st 2017 and is available now at LEGO SHOP UK. It's a stunner! I bet this sells out fast, just like the Lego IDEAS Apollo Saturn V! Based on the winning design of Robert Bontenbal from the Netherlands the LEGO IDEAS 21310 Old Fishing Store comprises of 2,049 LEGO bricks, which will makes it THE BIGGEST LEGO IDEAS SET EVER, even beating the Lego IDEAS Apollo Saturn V !
LEGO IDEAS 21310 Old Fishing Store
Lego Shop Price: £139.99
Inspiration for LEGO Ideas projects often come from a very personal place, and Robert Bontenbal's passion shines throughout this set and can be noticed in all the details. Says Robert:  
"Fishing has always been my hobby. From fishing in the Caribbean, where I lived for a while, to fishing in Holland. So you could say that my interest in fishing and my job as an architectural draughtsman came together in this model". 
It's well worth watching this LEGO IDEAS 21310 Old Fishing Store YouTube video interview with the designer as Robert takes off the roofs and shows you all the things inside the old fishing store - the small details are fabulous!
Visit the LEGO Ideas 21310 Old Fishing Store, featuring a shop packed with fishing-themed elements, and a connected watchtower with a 360-degree viewing balcony and office on the lower level. Ideal for display and role-play, the Old Fishing Store model has 2 removable roofs, an opening back wall in the shop for easy access, 4 minifigures, cat and 3 seagull figures, as well as loads of other cool details and elements to fire up the imagination.
Includes 4 minifigures: a captain, fisherman, fisherwoman and a child, plus cat and 3 seagull figures.
Old Fishing Store features a detailed exterior, shop and connected lookout tower with office, all standing on a sand-colored LEGO 32x32 baseplate with rock-style elements.
Exterior features steps to the front and side doors of the store, railings, a tap with 2 pipes with meters on the back wall, ventilator and assorted elements including: 'Anton's Bait Shop' sign (2x4 tile), opening times sign, 'gone fishin'' sign, anchor, barrel, 2 tires with chains, 3 crates with 2 fish and transparent ice-style elements, 4 fish hanging on hooks, 2 life preservers, box of hooks (1x2 tile), and a toolbox with a drill, oil can and wrench.
Shop features an opening back wall and removable roof with mismatched timber-style elements and decorative stickers, 2 ceiling light elements, 2 opening entrance doors, 2 glass-style windows, green and beige floor tiles, 4 opening windows, shop counter, display racks, plus assorted elements including: cash register, mug, bottle, hook boxes, cash, desktop lamp, 2 oars, fishing gear including rods, harpoons and fishing nets, 3 diving helmets, 3 oxygen tanks, 4 diving flippers, a sextant, decorated map tile, TNT box, plus a spider and spider's web under the floor.
Lookout tower lower level features an office with 2 opening windows, boarded-up window with newspaper sticker, desk, chair, lamp and newspaper elements, plus a ladder to the upper level.
Lookout tower upper level features a removable roof with a weather vane, 2 opening windows, 360-degree viewing balcony, plus assorted elements including a telescope, flag, ship's wheel, lantern and 2 decorative crabs.
Great for display or role-play fun.
Includes a booklet about the fan designer and LEGO designer of this set.
LEGO Ideas 21310 set includes over 2,045 pieces.
Measures over 12" (32cm) high, 9" (25cm) wide and 9" (25cm) deep.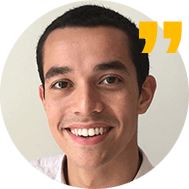 Tom's Tips for LEGO
We have 110 LEGO deals and 30 LEGO discount codes on Latest Deals.