No Man's Sky (PS4)
Available from The Game Collection
No Man's Sky is a game about exploration and survival in an infinite procedurally generated galaxy.
Inspired by classic science-fiction and its overwhelming sense of adventure and imagination, Hello Games presents a game of unprecedented scale and ambition. In No Man's Sky you explore an infinite universe where you will discover unique never-before-seen planets and lifeforms. A mystery lies at the centre of the galaxy, an irresistible pulse that draws you on an epic voyage to discover the true nature of the cosmos. Your journey will be charged with danger, encountering hostile creatures and fierce pirates; in order to survive, you will need to prepare, upgrading your ship, suit and weapons. Whether you choose to fight, trade or explore, every decision you make has consequences, shaping your journey as you travel ever deeper into No Man's Sky.
GAME FEATURES
A TRULY OPEN UNIVERSE If you can see it, you can go there. You can fly seamlessly from the surface of a planet to another, and every star in the sky is a sun that you can visit.
EXPLORATION IS SEEING THINGS THAT NO-ONE ELSE HAS EVER SEEN BEFORE Every creature, geological formation, plant and spaceship is unique.
SURVIVE ON A DANGEROUS FRONTIER You are alone and vulnerable, and will face threat everywhere, from deep space to thick forests, barren deserts to dark oceans.
BUILD FOR AN EPIC JOURNEY Collect precious materials and trade them for better spacecraft and upgrades for your suit and equipment and prepare for your journey to the centre of the galaxy.
A SHARED UNIVERSE Choose to share with other players your discoveries on a map of the galaxy. Strike out for unexplored frontiers or build your strengths in known space.
65DAYSOFSTATIC SOUNDTRACK Our favourite band, 65daysofstatic, is producing a soundtrack album especially for No Man's Sky, which will be featured in the game as a procedurally generated soundscape.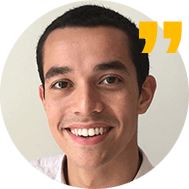 Tom's Tips for The Game Collection
We have 567 The Game Collection deals on Latest Deals.