Cheap ODEON Tickets + 25% Extra
Available from Odeon
Here's how to get cheap ODEON tickets
There are 4 secret methods to save money at the cinema chain, which you can use now. Let me show you how it's done.
Get student tickets, even if you're an adult
Switch cinema to save 64%
Meerkat Movies for £1.70
Odeon Limitless
Let's get started...
1. Get student tickets, even if you're an adult
You can buy student tickets, even if you're an adult. It's true. I've found a method that you can get an NUS card officially, without being a student.
Once you have the card, which takes a week, you can now go to any Odeon cinema and buy student priced tickets. This is normally a 10% discount.
But, an unknown fact about the NUS card, is that it gives you an extra 25% discount on top of the reduction.
2. Switch cinema to save 64%
You can save money at Odeon with one quick change: location. Yes, films cost different amounts depending on where you are. Compare the prices of these:
It is the same film, at the same time but in different locations. If you have more than one cinema near you, have a look for cheaper prices.
3. Meerkat Movies for £1.70
Do you know of Meerkat Movies? It is a weekly reward where you can get buy one, get one free cinema tickets at Odeon.
Every Tuesday and Wednesday you can use a special voucher code that gives you 50% off two tickets.
To get the discount code you need to purchase something through CompareTheMarket.com.
The cheapest is a travel insurance plan.
Yep, you can buy travel insurance and then get buy one get one free cinema tickets at the Odeon (and more) every week for an entire year.
Determined to beat every other blog and bargain hunter who's written about this, I found a plan for just £1.70.
Here is the criteria I used:
Travel Insurance
UK
Next Day
One Night Stay
Once you've bought the plan, you need to download the Meerkat Movies app and validate your purchase.
Finally you'll receive an email through which you can get your first discount code.
BONUS TIP - Combine Meerkat Movies + Student Card
Most people don't realise that you can combine Meerkat Movies with your NUS Student Card. This means you can save 50% on two tickets, at a student rate, plus 25% off as well.
If you buy this at Super Saver Prices (off-peak), it's almost half price again in some locations.
It could cost as little as £2.20 for you and a friend to go to the cinema.
Side note - You can often get Meerkat Movie codes away on our Facebook Group. You could use it for free.
4. Odeon Limitless
The average person only goes to the cinema twice a year. But with a discount, you may enjoy going more. Much more.
For £17.99 a month, Odeon Limitless gives you unlimited access to watch as many films as you like.
This is the cheapest option if you watch three or more films per month.
Extra Money Saving Tips
In the past, O2 Priority Moments, a free rewards app, has given both free Odeon cinema tickets and 40% off voucher codes.
You can download this app for free if you're an O2 customer. If you're not, I've written how you can get a free O2 SIM card to get the app here.
Finally, if you happen to be a subscriber to The Times, they also give a buy one get one free deal on Saturdays and Sundays.
Where to start?
Save even MORE money
My name's Tom and I'm a member of Latest Deals, this website. We're a community of extreme bargain hunters. People who love to save money every day.
You can save money too. This guide on Odeon voucher codes is just one of hundreds. If you want to save more, sign up for free.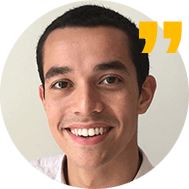 Tom's Tips for Odeon
We have 17 Odeon deals and 17 Odeon discount codes on Latest Deals.