CHEAP! Top 20 Paddling Pools In Stock For C&C Today From £4
Available from LatestDeals.co.uk
134 people like this deal
Get Deal
a year ago - refreshed a year ago
Description
Updated 23/6
We have a mini heatwave forecast this week so why not get a pool to help keep you and the kids cool?
A great tip is if put black liners floating on the top of the water, it helps keep the pool warm and attracts the sun and raises the temperature plus stops leaves and rubbish getting in overnight. My mum always used to put a cap of Dettol in mine too to keep the water clean!
See You Tube Video >>
Lots of places are selling out of paddling pools with this gorgeous hot weather we are having and people staying at home and the kids being off so to save you going round the shops unnecessarily, here is a list of pools with free click and collect that you can pick up today or tomorrow.
Just click the links until you find one suitable for you and in stock in your area, reserve, collect - ENJOY!
Bestway Fast Set 3 Ring PVC Paddling Pool - £4 B&Q
This Bestway Round 1.02 x 0.25m paddling pool is great for family outdoor fun during summer. Comes in 3 colours
Intex Blue Crystal Pool - £4.99 Smyths
Intex Crystal Blue has 3 inflatable rings. The approximate inflated size is 114cm x 25cm. Water capacity is 132 litres. Comes with repair patch.
Intex Lazy Snail Shade Baby Pool - £9.99 Smyths
The Lazy Snail Shade Baby Pool is ideal for children aged between 1-3 and will provide protection from the sun with its built in sunshade. Made from 0.25mm vinyl, the Lazy Snail Shade Baby Pool has a wall height of 14cm that can hold over 50 litres of water.
Chad Valley 5ft Crab Baby Ball Pit and Paddling Pool - 285L - £10 Or Mix & Match 2 for £15 Argos
Ocean Life Fill n Fun 5ft Pool - £10 The Entertainer
With a diameter of 152cm and a maximum capacity of 340 litres, it's great for youngsters aged 3 and up.
Intex Soft Side Pool - £14.99 Smyths
Cool down on hot and sunny days with this Soft Side Pool. This durable pool consists of 3 air chambers and a unique side panel construction. Kids will love having their own Soft Side Pool in their back garden. Pool Dimensions 188W x 46H cm
Bestway My First PVC Pool - £15 B&Q
This Bestway My first 1.52 x 0.38m fast set pool great for family outdoor fun during summer.
Bestway PVC Family Swimming Pool - £17 B&Q
Designed water capacity: 450L (119gal.)
Blue Maxi Shell Set - £17.99 Smyths
You get 2 shells so use 1 for water and the other sand or 2 pools for 2 kids / dogs! Each half of the shell can hold up to 115 litres of water, or 30kg of sand.
Also Available in PINK >> HERE
Intex Mandarin Swim Centre Family Pool - £19.99 Smyths
Water capacity: 519L
Assembled Dimensions: 229L x 147W cm
Bestway Pentagon Vinyl Family Fun Pool - £26 B&Q
Included: 2 cup holders, 2 cushions and 2 headrests
Chad Valley 5ft Spray Turtle Kids Paddling Pool - 302L - £28 Argos
Capacity 302 litres.
Size L146, W146, D40.6cm.
Length 5ft.
Bestway Fantastic Aquarium Play Centre - £34 B&Q
Comes with 1 dolphin, 2 clown fish and a ring toss octopus game with 2 inflatable rings! Removable slide with tie ropes and built in grommets.
The slide is removable so it can be moved away from the play centre when not being used
Clear Fast Set 8ft Pool (Colours Vary) - £34.99 The Entertainer
The 8ft by 26" pool holds 2,300 litres of water and is made from heavy duty PVC with 3-ply side walls, so it's extra sturdy. It even comes with a heavy duty repair patch - just in case.
Intex Dinoland Play Centre - £39.99 Smyths
Water capacity: 290 litres
Slide maximum user weight: 50kg
Styles May Vary
Assembled dimensions: 333L x 229W x 112Hcm
Contents: A Dinoland Play Centre, 3 Dino Hoops and 6 Fun Ballz
Intex Family Lounge Pool - £39.99 Smyths
4 Built-in seats with backrests
Extra wide sidewalls
2 drink holders
Water capacity 990 litres
Assembled Dimensions: 229cm 229cm 66cm
Bestway 8ft Quick Up Round Family Pool - 2300L - £40 Argos
Capacity 2300 litres.
Size L244, W244, D66cm.
Length 8ft.
Summer Escapes 9ft Octagonal Family Paddling Pool - 1806L - £50 Argos
Capacity 1806 litres.
Size L279, W279, D56cm.
Length 9ft.
Bestway Fast Set PVC Pool With Filter Pump & Cover - £60 B&Q
Fast Set Round L3.05 x W3.05 x H0.76m pool provides children with hours of fun and creative outdoor play.
Water capacity (80%): 3,638 L (961 gal.) Easy set up
LatestDeals.co.uk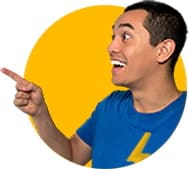 Tom's Tips for LatestDeals.co.uk